Soup is an ideal meal for older adults due to the fact that it's both filling, easy to digest and often times highly nutritious.
While it may seem to be a seasonal option more than a regular part of someone's diet, many soups are essentially a concentrated bowl of nutrients necessary to health and longevity. It's also a convenient meal for caregivers to provide as it merely requires heating up and can be made in advance rather requiring extensive cooking.
With this in mind, here are 7 soup recipes that are ideal for the diets of older adults.
1. Tuscan Bean
A hearty soup filled with healthy ingredients is a good way to make someone feel full, but this recipe also packs a heavy dose of fiber. Add vegetables such as carrots, mushrooms, spinach or tomatoes to give it even more of a nutritional punch. It's a recipe that has so many benefits, it's recommended by the American Heart Association.
2. Butternut Squash
For older adults unable to chew, this puree is a suitable meal that is easy on the palette and loaded with B vitamins and nutrients such as niacin, thiamine and potassium, which are vital to the healthy function of several organs. This is a perfect recipe for combatting high blood pressure and the unwanted effects of a diet high in sodium.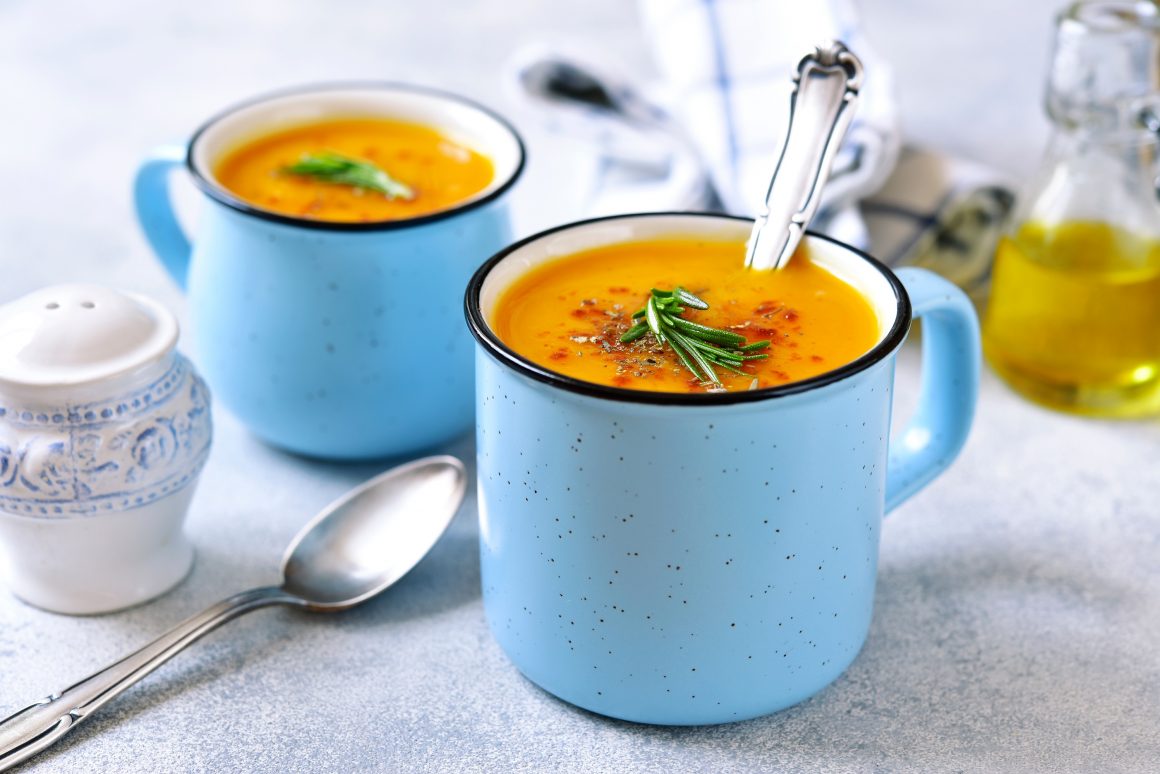 3. Chowder
With its use of vegetables and seafoods that contain a healthy dose of omega 3 fatty acids, chowders are a surprising addition to the list due to the fact that it would traditionally involve a heavy dose of dairy. But, as anything with dairy goes these days, health conscious cooks have developed dynamic recipes using dairy alternatives such almond or coconut milk. Whether it's veggie, corn or seafood chowder, there is no shortage of nutritional routes to travel with this soup.
4. Tomato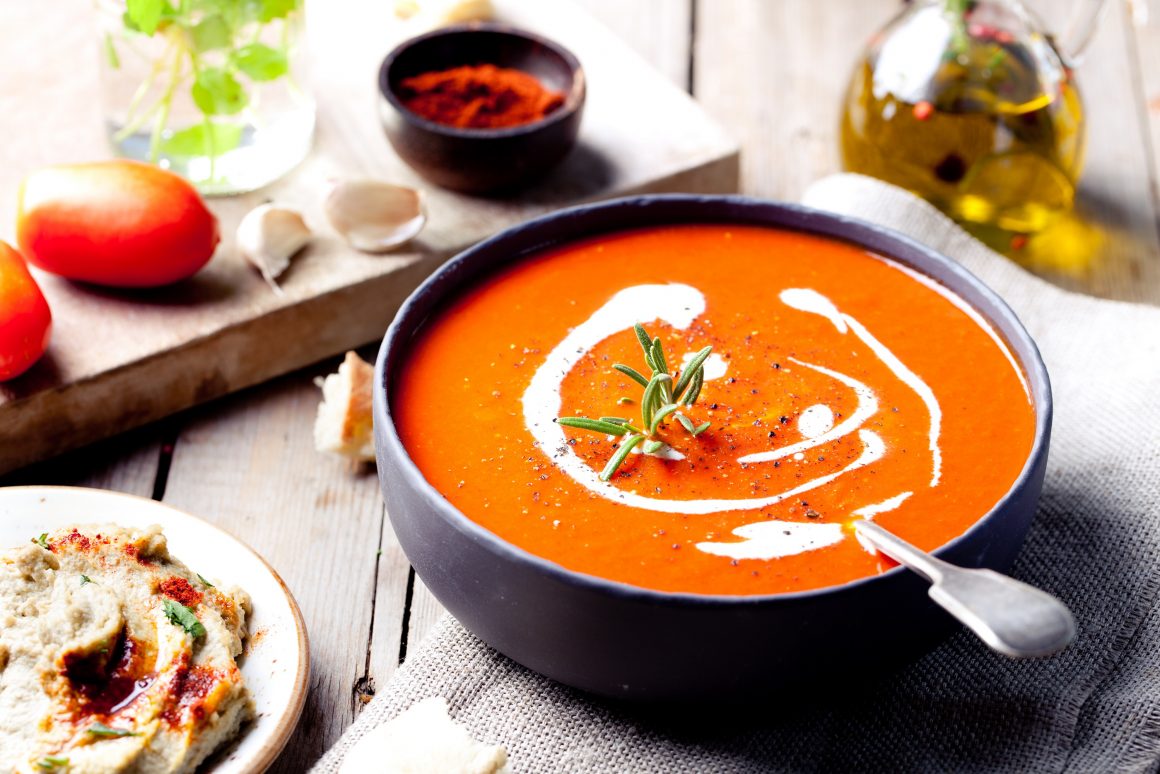 Containing antioxidants like lycopene and carotenoids, tomato soup is a valuable staple to an older adults diet for its ability to reduce oxidative stress and inflammation. It can also have a knock-on effect that reduces the possibility of developing certain cancers, such as stomach, colon, breast, prostate and colorectal cancer. It contains valuable minerals, such as copper, selenium and potassium as well as vitamins A and C. Tomatoes can help maintain a healthy blood pressure, support heart health, improve blood sugar, ease constipation, and improve the overall health of skin and eyes. The only downside to store bought tomato soup is its sodium content, so you may want to consider a low sodium version if you plan to eat it regularly.
5. Chicken
A lifesaver during cold and flu season, chicken soup is valuable in a senior's diet due to the broth. Made from bones, the broth is high in minerals such as phosphorous, magnesium and calcium. As a result, broth can help maintain strong joints and fight osteoarthritis, reduce inflammation, and improve sleep and weight loss efforts. Furthermore, broth is rich in collagen and can serve as a form of hydration. Things like carrots, celery, onions, and parsley that are often used to flavor chicken soup are also packed with antioxidants.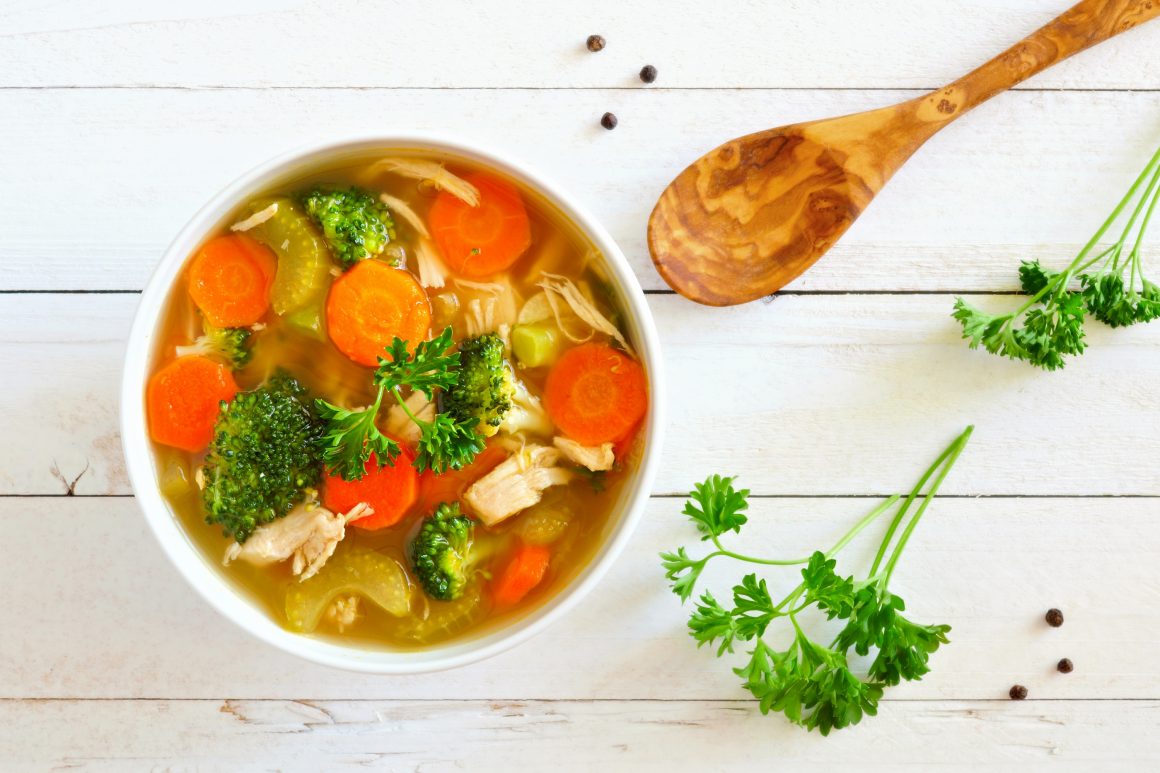 6. Lentil
Rich in protein, fiber, lentil soup is a good source of B vitamins, iron, magnesium, potassium, and zinc, all of which play a big role in cardiovascular health. It also contains chemicals that are useful in fighting against conditions such as heart disease and type 2 diabetes. Here is a tasty looking recipe to whet your appetite for lentils and show just how easy a soup this is to make.
7. Minestrone
An Italian vegetable soup, minestrone is widely recommended for senior diets as it contains a variety of veggies such as cabbage, carrots, tomatoes and other low-calorie foods such as broth. It's high in fiber, contains a variety of healthy carbs and can easily be made in a low sodium version. If you're worried about cooking it though, don't be. Minestrone is one of the easiest soups to find a healthy version of in a can on the grocery store shelf.