There has been a great deal of interest in stem cell research in recent years, with much of it focused on the use of pluripotent stem cells, but this has led to the media often overlooking another type of valuable cell, the unipotent stem cell.
Unipotent stem cells are different from other stem cells in that they don't boast the flexibility that pluripotent and totipotent stem cells do, but they are of great interest to researchers due to their ability to renew themselves. This trait could prove to be extremely valuable in the treatment of disease as well as the fact they are able to generate healthy cells for transplant.
Adult stem cells in their natural form generally fall into one of two categories, unipotent or oligopotent, meaning they differentiate into one type (uni) of cell or a few different types (oligo).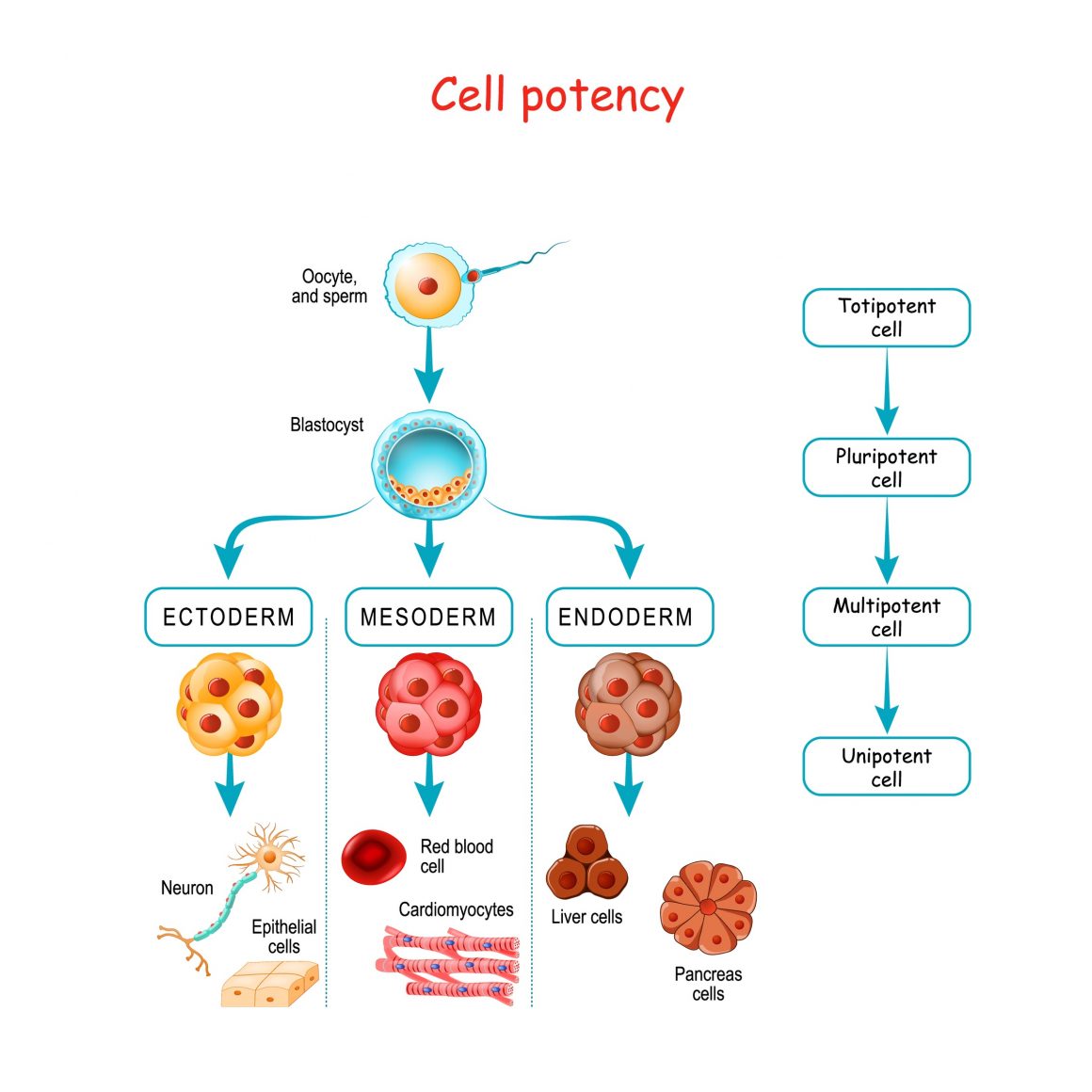 Where Do Unipotent Stem Cells Come From?
Unipotent stem cells are derived from multipotent cells which can only become a limited number of cell types. Multipotent stem cells are known to create bone, muscle, cartilage, fat, and other similar tissues.
Multipotent stem cells are found in the tissues of adult aged mammals. They are believed to be present in most of the body's organs, where they go about replacing diseased or aged cells. They work to replenish the cells throughout an individual's life, but can be repurposed to serve another tissue or organ.
Unipotent stem cells are derived from other types of stem cells, but at some point, differentiate themselves to become a specific type of tissue.
How are Unipotent Stem Cells Different?
Pluripotent stem cells are highly valued for their ability to transform into a variety of different tissues and cell types, whereas unipotent can be programmed to be a specific type, but are only going to follow that one genetic pathway, hence the "uni" in the name. Both unipotent and pluripotent stem cells are adult stem cells, derived from adult organisms.
Totipotent stem cells, on the other hand, can form all cell types in the body including placental stem cells. These stem cells only occur in embryonic stages within the first few cell divisions and are considered a type of pluripotent stem cell.
Unipotent Stem Cells Potential
Due to their multipotent origins, unipotent stem cells could have an impact in a number of areas if they can be manipulated to renew stem cell presence in other areas of the body than where they originate.
Because of their ability to renew and their specialized cell makeup, scientists are naturally interested in using unipotent stem cells to replace stem cells that decline with age to reverse the effects of disease progression, aging and a variety of chronic conditions. While much of the stem cell research that has been done is focused on the pluripotent variety, it's likely we'll see more studies focused on unipotent stem cells in the future.