The coming years represent an unparalleled time for innovation in medicine and technology and, in particular, medicine and technology paired together to create ways to care for those most in need.
As healthcare faces new challenges in 2020, be it new rules from the government about information sharing and patient access to data, or the latest pandemic threat in the form of Coronavirus and a growing elderly population, innovations in care are a welcome addition to medicine right now.
Like any new thing, there will be substantial amounts of hype surrounding things that, quite frankly, aren't that important. But that's not to say there aren't innovations to be excited about and that will begin to change the way older adults receive care and go through the aging process. Here are some to keep an eye on as 2020 moves into the spring and beyond.
1. Cortical Disarray Measurement
This narrowed down version of MRIs provides an assessment that can predict which people with mild cognitive impairment will develop advanced stages of dementia within the next few years. With conditions such as Alzheimer's Disease becoming an increasingly common cause of death and health problems in older adults, this technology has the potential to help healthcare professionals diagnose dementia cases earlier in their progression.
2. Home Health Monitors
With a healthcare workforce that is already stretched to extremes and during a time in which the spread of a virus that threatens the ability of people to leave their homes and hospitals to take in everyone who is sick, telemedicine and home health monitoring may very well experience its moment in the sun. Patients are becoming more comfortable using it and as a result, insurance companies should begin covering it in more standardized ways. For seniors, who are at higher risk in times like these, this could prove to be life saving technology.
3. Breakthrough Drugs
Sometimes an innovation in medicine is exactly what you expect. In the case of romosozumab, a new drug developed for treating osteoporosis, the years ahead may hold a great deal of promise, particularly for postmenopausal women. More than 10 million people in the United States suffer from osteoporosis, putting them at greater risk of broken bones. The drug consists of injections that provide an antibody which cancels out the protein sclerostin and increases new bone formation.
4. Your Data Innovates
Whether it's coming through electronic health records, smart technology or a wearable device, humans are collecting and sharing more of their data than ever before. The government has been attempting to free that data up so that healthcare application developers have more access to it so it can assist them in building smarter algorithms and artificial intelligence platforms. In the coming years, this data will be vital as it becomes searchable to medical researchers and proves a powerful tool for drug development and lifestyle studies.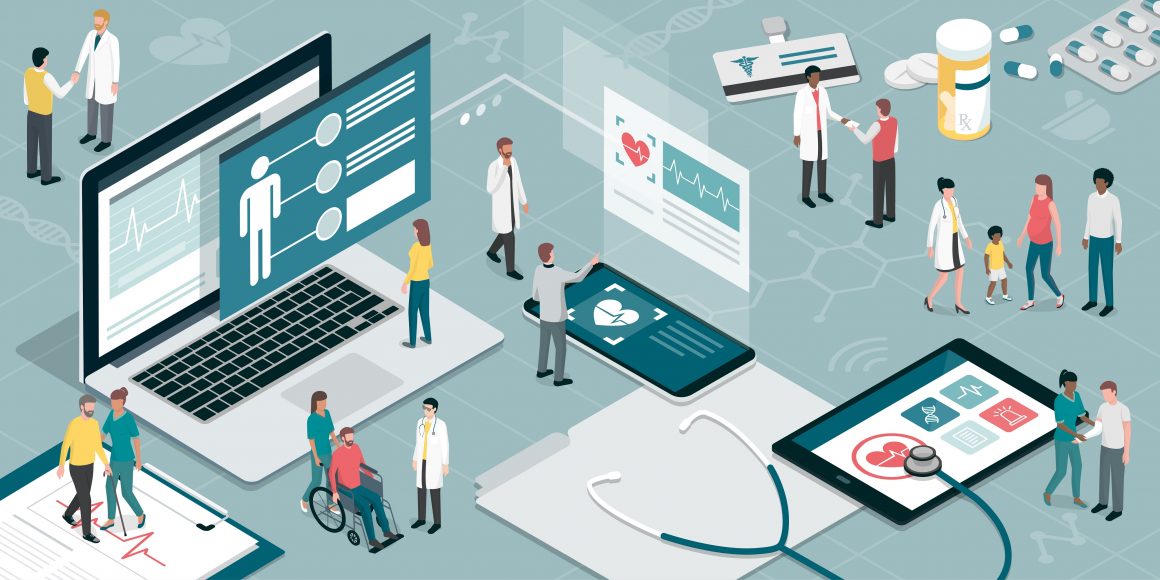 Evidation, a company out of California, has developed a tool that uses information from 3 million volunteers. Evidation partners with drug manufacturers like Sanofi and Eli Lilly to then analyze that data. Their work has led to dozens of peer-reviewed studies already, on subjects ranging from sleep and diet to cognitive-health patterns.
5. The Growth of Biologics
The Food and Drug Administration has started to approve drugs that differ from traditional synthetic creations in that they originate from naturally occurring biological organisms such as humans, animals or microorganisms.
According to the FDA website, "biologics include things like vaccines, blood and blood components, allergenics, somatic cells, gene therapy, tissues, and recombinant therapeutic proteins. They can be composed of sugars, proteins, or nucleic acids or complex combinations of these substances, or may be living entities such as cells and tissues." Biologics are produced through cutting edge processes developed by biotechnologists.
Biologics are currently being used to treat condition's such as Crohn's disease, ulcerative colitis, rheumatoid arthritis, and autoimmune diseases.