It wasn't long ago that marketing campaigns were touting vaping as a healthy alternative to smoking for older adults and longtime smokers. But as the recent uproar around young people vaping has highlighted health issues caused by the habit, reports of health complications for older adults have surfaced too.
Vaping related illness has become a serious issue that is now being tied to deaths in vape users of all ages. In just the last few months, there have been roughly 1,300 deaths tied to vaping, with the Centers for Disease Control and Prevention estimating that around half of those cases were people over the age of 50.
The deaths are tied to pulmonary injury, with most of the cases involving the use of e-cigarettes or vape pens as a delivery mechanism for THC, the psychoactive compound in marijuana.

But whether it's nicotine or marijuana products being consumed via vape pen, there are significant risks associated with their use. The majority of the cases have been younger adults, however, the risk is of complications or more severe cases is higher with older adults. It is said that vaping can increase the risk of heart attack and alter cancer related genes in mouth tissue.
What is the Problem with Vaping?
Vaping involves an e-cigarette or "pen" heating up liquid that contains nicotine or THC compounds to produce an aerosol gas for inhalation. In the case of nicotine, additives such as propylene glycol or glycerol provide flavor.
The fact that some cases stem from nicotine use has led some researchers to believe that THC may not be the main culprit in the recent issues surrounding vaping. A report in the New England Journal of Medicine looked at lung biopsies from 17 women and men, ages 19 to 67, with vaping injuries. The biopsies revealed particles which resembled burnt particles typically found in the lungs of tobacco smokers, prompting some to suggest that vape devices could be releasing damaging fumes from solder.
The reason that consequences tend to be more severe in older adults is down to the wear and tear their bodies have experienced over time. Older e-cigarette users, for example, are likely to have started smoking cigarettes years earlier, meaning their lung function is already diminished and their chances of having lung or heart diseases is significantly higher.
"[Older adults'] lungs don't have the ability to bounce back as much as a younger person," said Dr. Albert Rizzo, chief medical officer of the American Lung Association in an interview with the Boston Globe. "Anything that makes the oxygen levels lower will put stress on other parts of the body."
Vaping and Pneumonia
Recent research suggests that vaping also increases the risk of contracting pneumonia by causing harmful bacteria to stick to the airways in the lungs, nose and throat.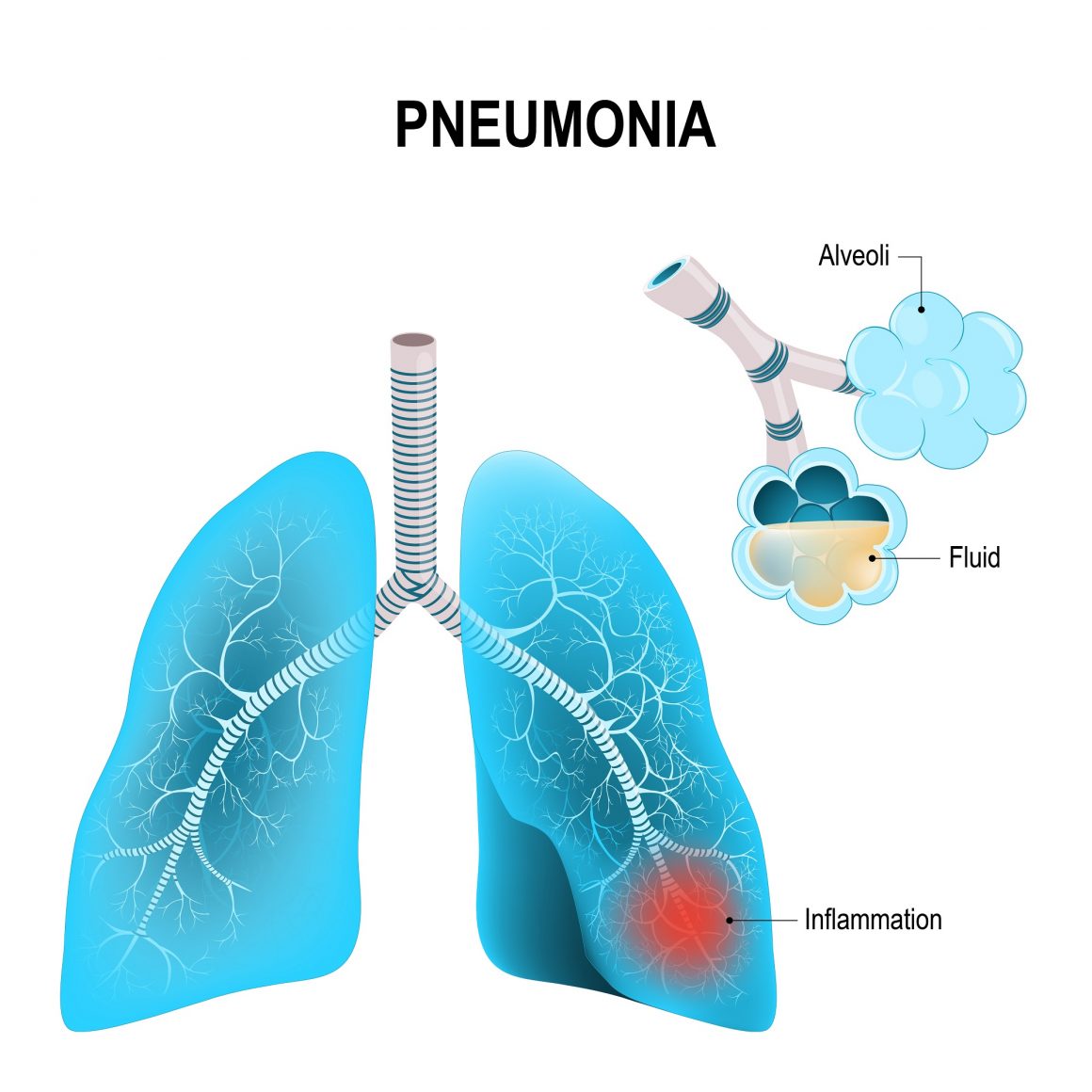 The research examined the effects of vaping on a molecule produced by cells present in our airways called PAFR (platelet-activating factor receptor). It found that in subjects studied, the molecule which causes bugs such as pneumonia to stick, tripled in prevalence.