A new study has made a strong association between those with dementia and the risk of contracting the coronavirus. While medical researchers continue to investigate the reasons for this, they believe the cognitive impairment experienced by those with dementia as well as vascular damage may make them more susceptible to the virus.
What's clear is that the association between dementia and the coronavirus is strong. The study, published in Alzheimer's and Dementia – The Journal of the Alzheimer's Association, involved analysis of 62 million healthcare records for those 18 and older in the United States between February and August 2020. Researchers found that those with dementia had twice the risk of contracting the virus. 
They wrote that the findings "highlight the need to protect patients with dementia as part of the strategy to control the COVID‐19 pandemic." That's especially important considering that previous studies have found potential impacts of the coronavirus on cognition.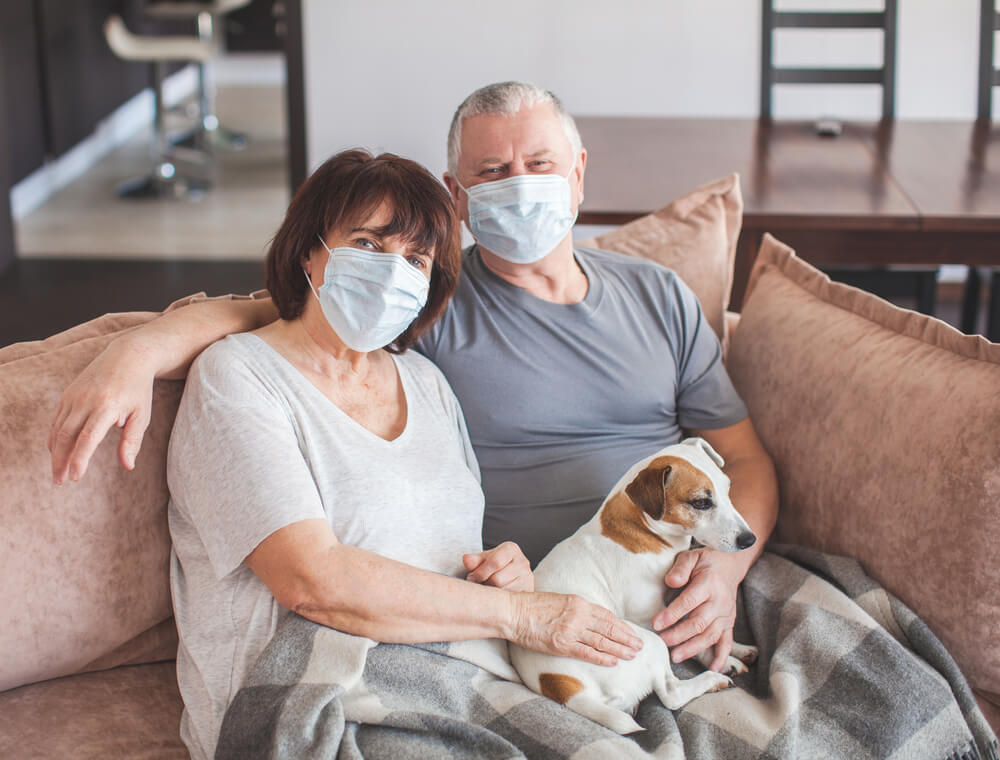 Researchers Analyzed Millions of Records on Coronavirus, Dementia 
It might seem a matter of common sense that those with dementia are at a higher risk for catching the coronavirus, considering that many are older and live in nursing homes, both of which are known as contributing factors to high coronavirus risk.
But the researchers adjusted for these factors, as well as for other known risk factors such as obesity, asthma, diabetes and cardiovascular disease. Even with these adjustments, those with dementia were twice as likely to get COVID-19 during the months studied. What's more, black people with dementia were about three times as likely to catch the coronavirus as white people with dementia.
Researchers used a huge dataset collected by IBM Watson Health Explorys, an artificial intelligence-driven software program. The 62 million records came from 360 hospitals and 317,000 healthcare providers from all 50 states. It amounted to about 20% of the country's population.
The research team, led by scientists from Case Western Reserve University, found 15,770 patients with Covid-19 in the records, with 810 of them also having dementia.
Findings Stress Dementia-Coronavirus Association
In addition to finding that those with dementia had a higher risk of getting the coronavirus, the study also found that their cases were more severe.
The overall risk of hospitalization for patients with dementia and COVID‐19 stood at 59.26%, while the risk for those with COVID-19 but no dementia was far less, at 23.26%. Also, the mortality risk for dementia patients with COVID‐19 reached 20.99%, while the same risk for those with COVID‐19 but no dementia was 4.81%. The numbers in both categories were worse for blacks than whites.
Why Those With Dementia Are At High Risk
In the study, the researchers hypothesized that those with dementia are more at risk to get COVID-19 because of the following reasons.
Many known COVID‐19 risk factors (cardiovascular disease, obesity, diabetes) overlap with those for dementia
Damage to the blood-brain barrier in patients with dementia predisposes them to bacterial and viral infections
Memory impairment associated with dementia may interfere with a patient's ability to do the preventive measures needed to lower COVID‐19 risk
Dr. Kenneth Langa, a professor of medicine at the University of Michigan, told the New York Times that "folks with dementia are more dependent on those around them to do the safety stuff, to remember to wear a mask, to keep people away through social distancing." That places them at higher risk of infection.
The research also found those with vascular dementia had the highest risk of getting COVID-19. That suggests that the vascular impairment experienced by those in this category is amplified by COVID-19.