There is no shortage of diets with philosophies that center on weight loss and which make drastic promises about their health benefits, but when it comes to the Mediterranean diet, those promises are commonly kept.
Put simply, the answer to whether or not you can lose weight on this diet is yes. A diet that allows you to eat a wide array foods including cheeses, the occasionally red meat dish and drinking wine doesn't exactly sound like a recipe for weight loss, but high fat foods such as nuts, cheeses and oils will leave you feeling full and help you stick to the diet plan. Some foods such as sweet potatoes and hummus are digested slowly and also keep you from feeling hungry.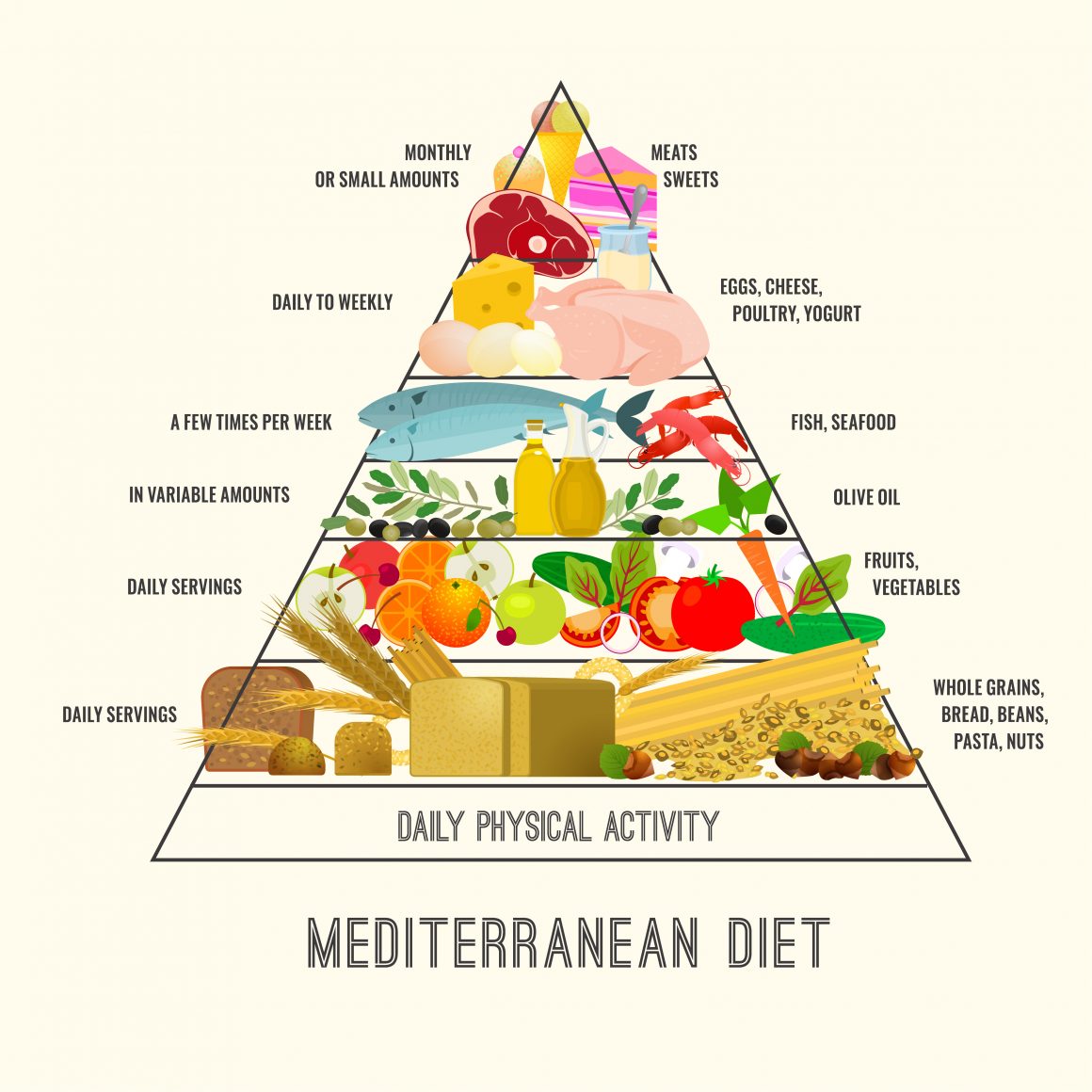 When coupled with a healthy dose of regular exercise, losing weight is all the more likely. But the reasons to consider adhering to a Mediterranean diet go well beyond weight loss.
The Mediterranean diet is often associated with the MIND diet, a combination of the DASH and Mediterranean diets which is considered a sort of intervention for delaying the progression of neurodegenerative conditions. But on its own, the Mediterranean diet has numerous health benefits and probably includes a good amount of foods you already enjoy.
The diet itself is hard to define as it includes elements of the dietary routines of several countries that border the Mediterranean Sea. The meals are often eaten with family and friends over a glass of wine and most often include similar ingredients.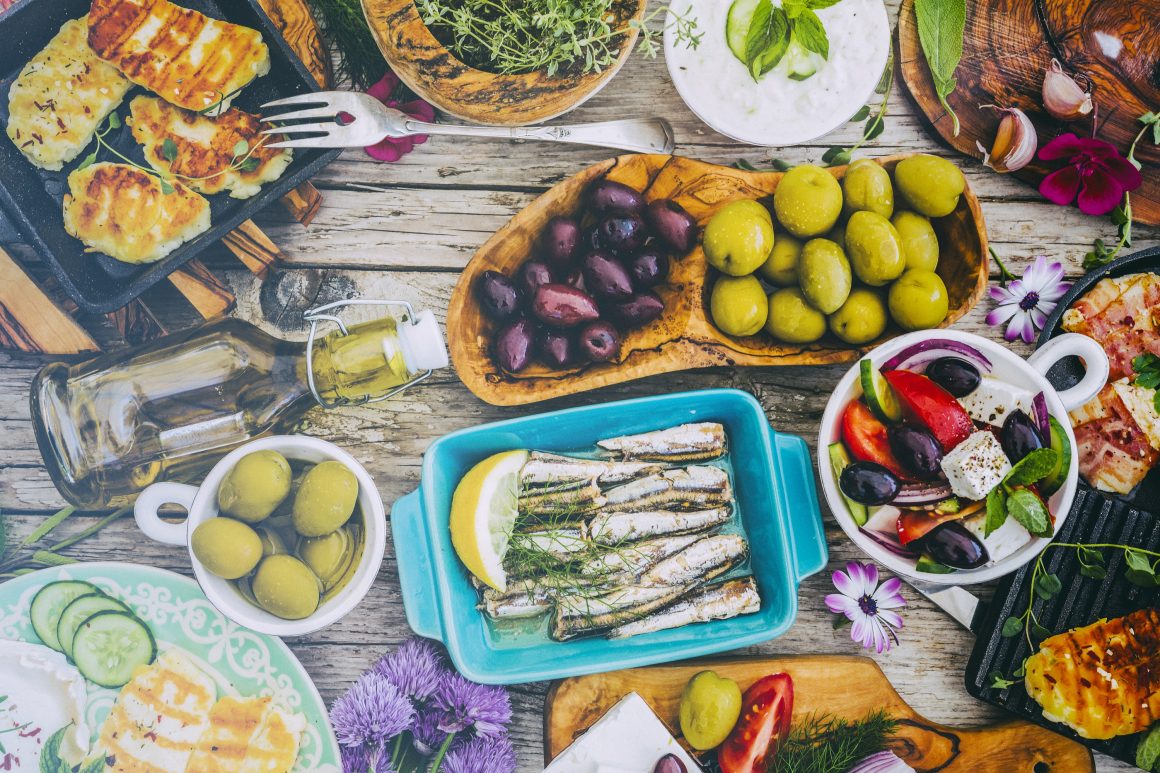 What Do You Eat on the Mediterranean Diet?
In general, the diet largely includes consuming modestly portioned meals consisting of vegetables, fruits, nuts, seeds, beans, potatoes, whole grains, breads, spices and herbs, seafood, and olive oil. The typical plate adhering to the diet will be full of color, flavor and texture. Fats are encouraged and while meat is by no means forbidden, vegetables should feature heavily in the meal plan.
Certain foods are meant to be consumed in moderation on the Mediterranean diet, such as poultry, eggs, cheese and yogurt. Defining moderation is the difficult part, but what is safe to assume is that these foods should not be part of your diet every day, instead being reserved for consumption just a few times per week.
Red meat is not a regular or even moderate of the Mediterranean diet. Instead, it is left for special occasions as something to be consumed rarely. The only banned substances from the diet are processed meats, heavily processed foods and those extremely high in sugar, such as soft drinks. Coffee and tea are acceptable as long as you don't add a great deal of sugar.
Health Benefits of the Mediterranean Diet
The diet is rich in foods that are heart healthy and lower the levels of bad cholesterol in your system. Recent research published in the American Journal of Epidemiology suggests that the diet may actually reduce your risk of hearing loss.
Another, published in the journal PLOS One, suggests that the diet can reduce symptoms of anxiety and depression. Though the researchers were keen to note that diet alone is not a cure for depression, they did conclude that it can help ease they symptoms of those conditions.
This is in addition the already established benefits of reducing the risk of heart disease and safeguarding cognition. If you're looking for a diet that can help you establish a new baseline for your health without completely throwing the lifestyle you've always known to the wind, the Mediterranean diet is one worth considering.