Our environment can have a tremendous effect on our overall health as we age, particularly in the case of air pollution. According to recent research published in the journal JAMA Neurology, it's not just your lungs you've got to worry about, as older adults exposed to high amounts of air pollution also suffer from an increased risk of dementia.
The study focuses on 2,900 Stockholm residents whose aging path was followed for around 11 years. Researchers measured air pollution in each of the participants' neighborhoods and found that higher exposure to air pollutants correlated with increased prevalence of dementia. They noted that the previous five years of exposure appeared to be the most important period in the person's life for determining whether air pollution would have ongoing effects.
Cardiovascular Conditions
The presence of cardiovascular conditions appears to make the issues caused by air pollution worse. Strokes, heart disease and brain tumors can all be a cause of dementia symptoms, but air pollution and, in particular, exposure to particulates and chemicals such as nitrogen dioxide, nitrogen oxide and carbon monoxide, can all play a part in the development of neurocognitive conditions such as dementia, as well depression, cancer and suicide.
Air pollution can limit the ability of the respiratory system to move oxygen throughout the body and brain, thus cause it to fail at efficiently providing support for a number of other systems.
"Interestingly, we were able to establish harmful effects on human health at levels below current air pollution standards," said lead author Giulia Grande, a researcher at the Department of Neurobiology, Care Sciences and Society at Karolinska Institute, in a statement. "The higher limit that we reported is not only below the current European limit for fine particulate matter but also below the U.S. standard. Next time air quality standards are revised, this risk should also be considered."
Studies have shown in the past that links between air pollution and dementia exist, as well as drawing direct correlations between cardiovascular disease and dementia, but the latest study indicates that one may feed the other, with air pollution causing higher rates of stroke and heart disease.
According to Grande, since much of the association between air pollution and dementia seems to come about through cardiovascular disease, the key is "to reduce emissions and optimize treatment for those at risk of cardiovascular disease, particularly for people living in the most polluted areas of our cities."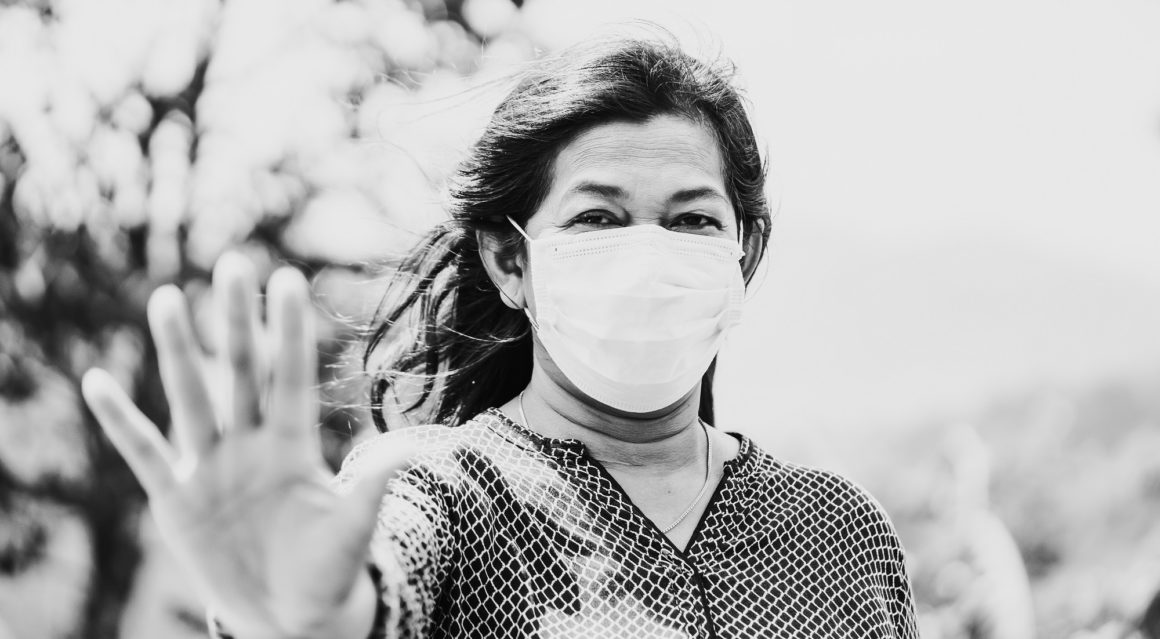 Pollutants and the Brain
Some pollutants are practically unavoidable, but all have a cost. Excessive smoke inhalation can cause damage, for example, and put someone at risk for the development of dementia in the years to come due to carbon monoxide poisoning, according to a study published in the journal Medicine.
Of particular interest to researchers in the air pollution discussion are particulates that are under 2.5 micrometers in size. These are about 3% of the diameter of a human hair and are often measured in air quality readings. It's believed that these atmospheric particles can play a significant role in the development of negative health outcomes including cognitive decline and should be monitored through air quality index ratings.
For older adults living dense urban areas where PM 2.5 readings are high, a mask, such as the N95 and N99 masks used in the fight against COVID-19 are recommended to ensure prolonged exposure is not as common.