Technology has had a great influence on human life since the invention of the wheel or the discovery of gun powder, but there is one thing that has always remained true; the organic essence of the body differentiates it from manmade technology in form and function.
In other words, technology has never been organic. Now, it appears that may be on the verge of changing.
Biohacking is a broad term you may hear used to cover a list of activities that run the gamut from taking supplements to injecting stem cells into joints to having your hand microchipped as a method of paying for basic services or unlocking the doors of your house. But at it's core, biohacking is essentially the act of manipulating your brain, body and the environment around you to improve your body's overall cognitive and physical performance and take control over your own biology.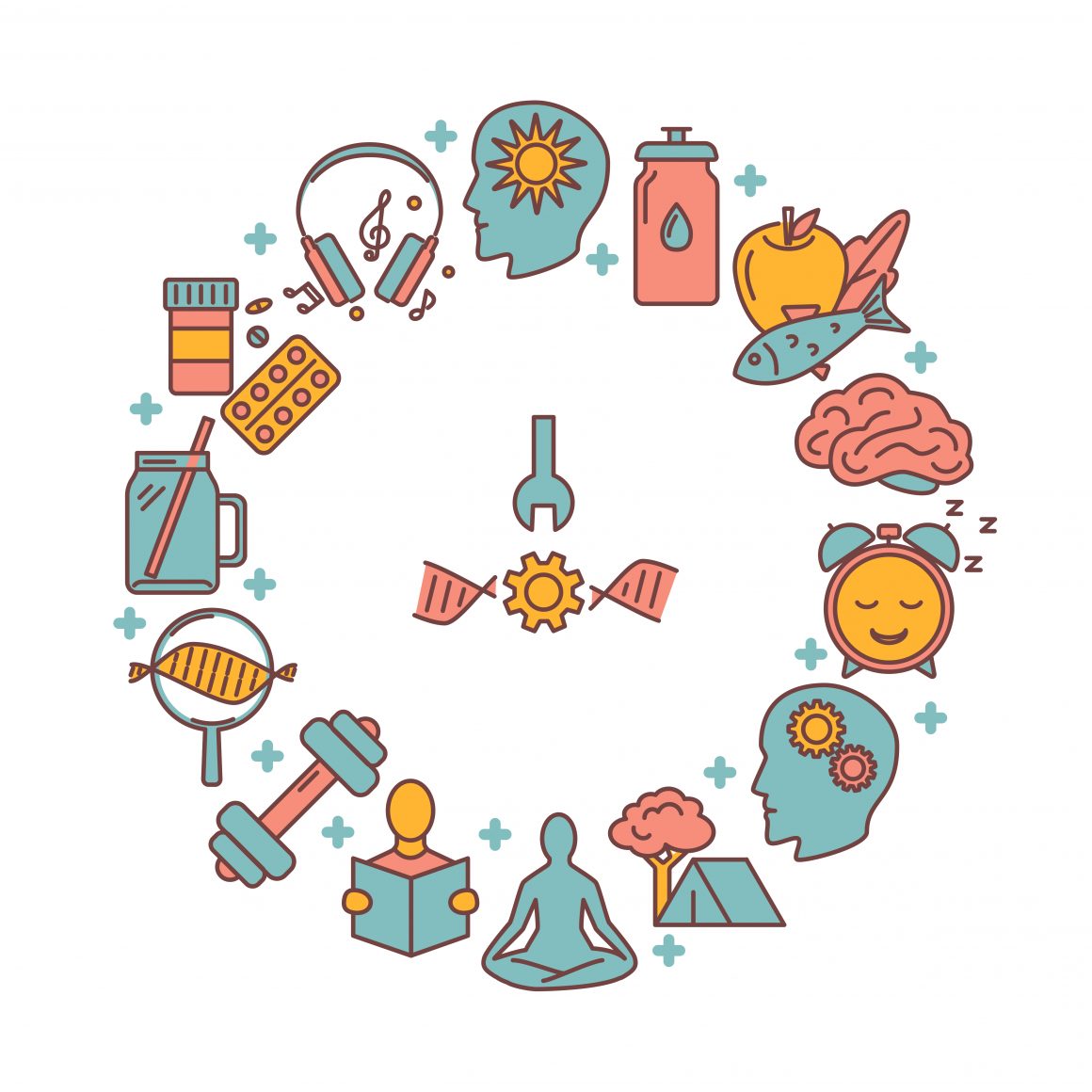 What are the Different Types of Biohacking?
Biohacking comes in many forms, some of which fall outside the ethics and philosophies of traditional medicine while others mirror it and sometimes even get it right as in the case of fasting or meditation. The three most common categories are DIY biology, nutrigenomics and what has come to be known as "grinder" experimentation.
Nutrigenomics aims to biohack the body by understanding how your diet interacts with your genetic makeup and impacts the way you feel, think or behave. What this form of biohacking does well is help people lower their risk of developing diseases, stave off symptoms of depression, lose weight and optimize blood pressure and gut bacteria.
DIY biology, on the other hand, is often done by people who have scientific backgrounds and knowledge regarding the conducting of experiments on themselves outside of the controlled setting of a medical office or lab. Some people have had success with this method, and in truth it is often harmless as the majority of DIY biology enthusiasts work with "non-toxic, non-harmful organisms approved for level 1 research," according to a survey from the Woodrow Wilson International Center for Scholars.
There are, of course, concerns over the safety of such practices as community labs which provide DIYers a space to try new things are popping up around the country. But a report from the Center for Global Security Research estimates the threat to safety to be far less serious than many suspect, with biohackers unlikely to achieve anything that trained biologists can't in lab settings.
In the end, DIY biology does come with some risk, but it's mostly in the form of legal troubles. A paper from the University of California Davis Law Review noted that while contact with certain biological agents has the potential to cause serious harm, biohackers also have to be aware that obtaining certain substances could violate international bioterrorism laws.
But DIY biology pales in comparison to the threat of the grinder way of thinking, a method that essentially sees all body parts as "hackable." This group of biohackers looks to augment their bodies performance in any way they wish through the use of chemical injections, implants and gadgets that see them resembling cyborgs as much as humans. This is sometimes referred to as transhumanism or the idea that the human body can perform beyond the current perceived mental or physical limitations using technology as a means to get there.
While bringing Star Trek to life sounds good on paper, this type of biohacking does come with risk. In particular, implanting things into your body that are foreign to your natural biology can cause inflammatory responses that lead to infection and possibly the development of chronic conditions.
What's Next?
Biohacking is gaining significant attention both in the media and in medical circles. There are a lot of reasons one might wish to pursue biohacking, be it constant suffering from a chronic condition or the desire to increase one's lifespan significantly. Some just want to achieve biological perfection. Whatever the reason is, forms of biohacking are proliferating as fast the news can cover it.
At present, everything from fecal transplants to young blood transfusions and experiments using the gene editing tool CRISPR is concerning researchers and medical professionals alike. Some of what gets kicked around in biohacking communities is not backed by actual, peer reviewed science, leaving a space where ideas can be taken to the extreme. But at the same time, it's the allure of a non-hierarchal system in which they can test ideas and share the results with other biohackers that attracts people.
None of this technically illegal, mostly because current laws and regulations regarding biological research aren't set up to consider the implications of something like biohacking. But as the internet spreads the information disseminated by these communities, more and more people are becoming interested in taking up biohacking. The range of experiments and the volume of people conducting them appears to only be growing.