Every year, inventors and entrepreneurs release new gadgets designed to improve life in some way. Not all of them make a big impact on your life. But enough of them do to make paying attention to such lists worthwhile.
Time magazine recently released a list of 100 best inventions for 2021.  Some of them are of use to older people who may face age-related cognitive decline or even early onset of dementia. They include the following.
Hearing Aids
Hearing aids have improved significantly in recent years. That's good news, as there is a direct connection between hearing and cognitive function. The next step forward is hearing aid technology that does better with the highs and lows of sounds, making them clearer rather than muffled and dull (known as the "cocktail party effect"). The new Earlens hearing aids do not use an amplifier. Instead, a microphone in the over-the-ear section picks up sounds and converts them, using a software algorithm, into vibrations transmitted to the eardrum. Rather than having to "turn up" sounds from your environment, the device recreates those sounds in a way that is clearer for your eardrum to process.
A Phone That's Also a Notebook
The new Microsoft Surface Duo is an Android smartphone, but also opens into a digital notebook. You can expand apps and do things like read a book or make a to-do list for the day and use it like a traditional smartphone. It's the first in what is expected to be more consumer products that combine functions into one, compact unit, making it easier for you to keep track of everything in one place.
Fitness Workouts Anywhere, Virtually
Keeping up a healthy exercise routine is key to maintain good physical and cognitive health. A new virtual Reality (VR) app from a company called Supernatural allows you to get outside of your home (virtually) and exercise in a wide variety of environments. And we do mean "wide variety" – locations include Icelandic glaciers, Machu Picchu and the surface of Mars!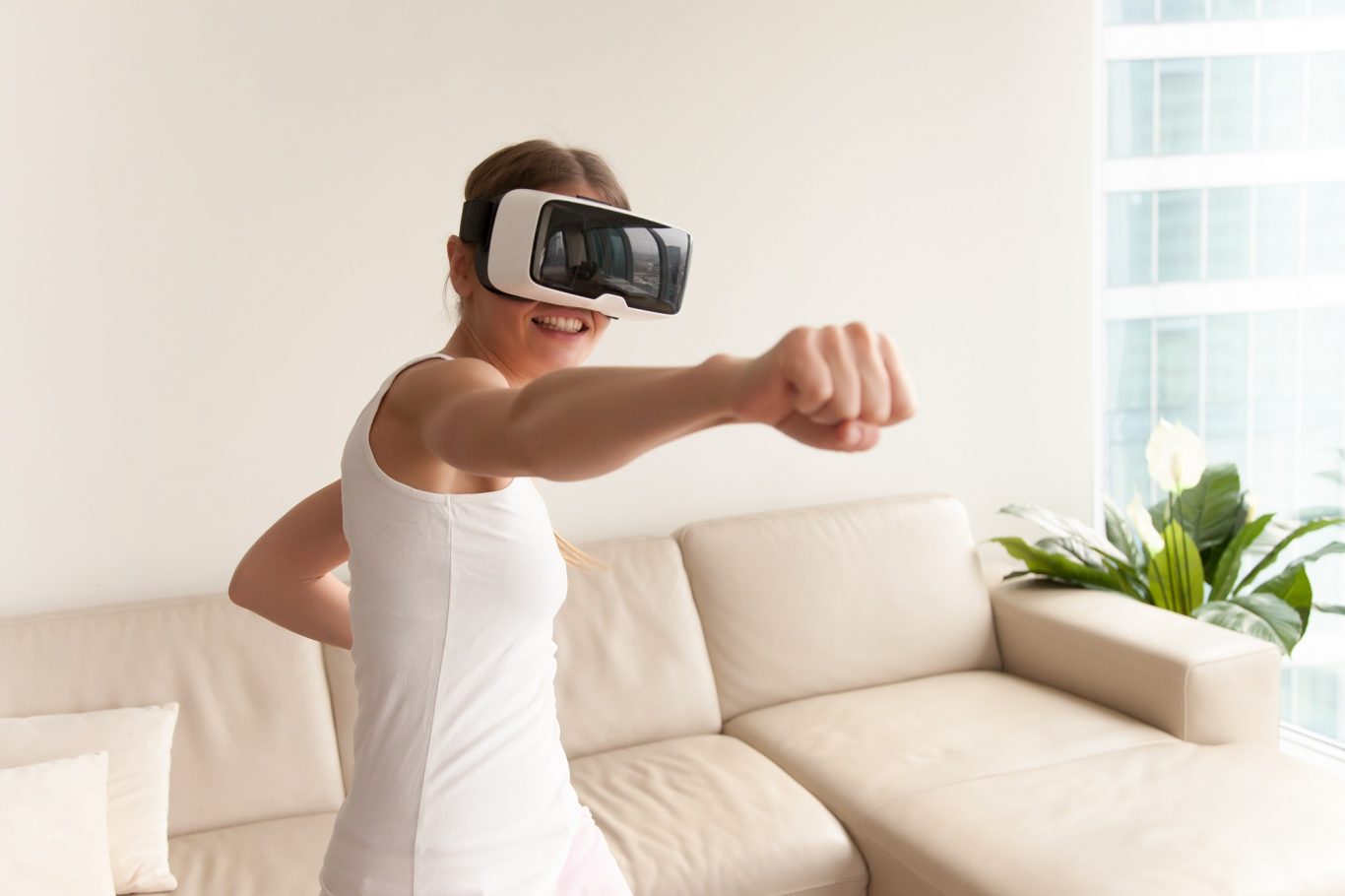 Voice-Activated Connections
Communication is always difficult between healthcare workers who are not in the same place, especially during the coronavirus pandemic. They must stop what they are doing, take off protective equipment, and then make a call. The Vocera Smartbadge allows healthcare workers to voice activate a communication device they wear like a necklace or pinned to their clothing. While currently available primarily for healthcare workers, it's a technology that could eventually make its way into the general public.
A Sensor-Packed Ring
The Oura Ring became deservedly famous in 2020 when the National Basketball Association used it as part of the league's "bubble" that resulted in zero COVID-19 cases. Since that success, the company has also partnered with the Women's National Basketball Association, NASCAR and the Las Vegas Sands casino. The ring contains sensors that, when worn, track heart rate, activity level, body temperature and sleep. You can use this data to track your overall health and detect any changes possibly caused by infection.
Innovative Nasal Spray
Nasal spray is perhaps not a place you expect innovation. However, the new FEND nasal spray is worthy of that distinction. When inhaled, the spray has been shown to strengthen the mucus linings of your nasal passages, doing a better job of trapping and flushing out pathogens. That can better protect you against whatever you might breathe in, helping you better defend yourself from airborne infections.
These inventions support better cognitive function and provide protection against illness and infection. Consider putting some of these technological breakthroughs to use.