If you find yourself experiencing difficulties with your hearing, don't hesitate to address the issue. There might be more at stake than just your ability to hear well. A growing body of research is finding hearing loss may be a precursor to cognitive decline.
A recent study from Harvard Medical School and Brigham and Women's Hospital associated hearing loss with a substantially higher risk of subsequent subjective cognitive impairment in men. When people experience subjective cognitive impairment, they notice issues with their own brain function that might not necessarily get noticed by others or detected in a cognitive test.
The researchers, who published their findings in Alzheimer's and Dementia: The Journal of the Alzheimer's Association, also found risk for cognitive decline increased with the severity of the hearing loss.
The longitudinal study analyzed eight years of data for 10,107 men over the age of 62. Each participant started the study with no age-related cognitive issues. For men with mild hearing loss, the chances of experiencing subjective cognitive decline was 30% higher than those with no hearing issues. For those with moderate to severe hearing loss, the numbers jumped to 42% and 54%.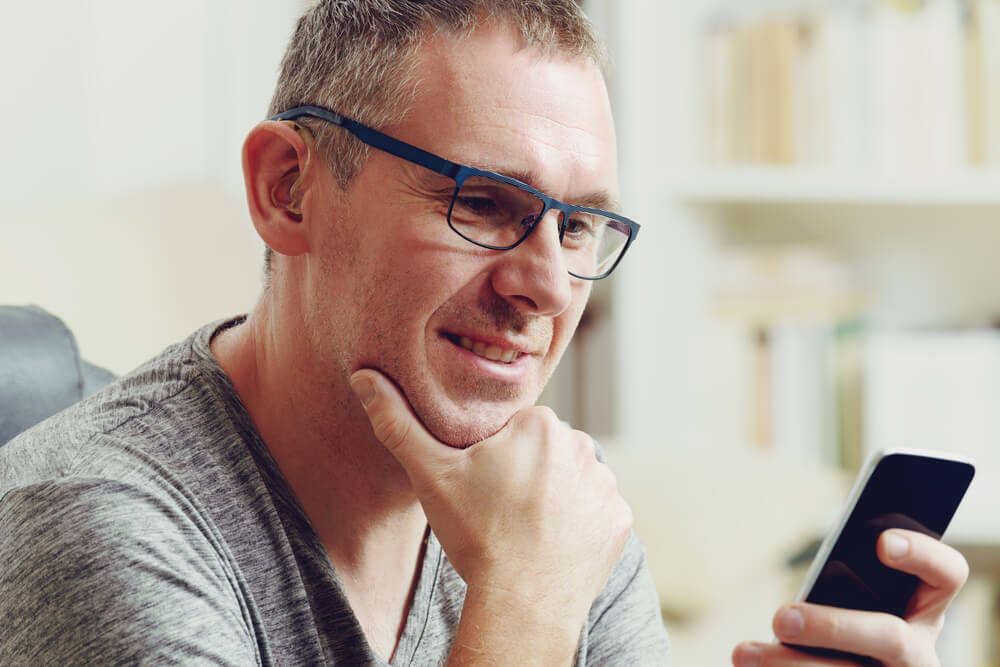 Why Does Hearing Loss Impact Cognitive Function?
Research is ongoing on the connection between hearing loss and cognitive function. However, many theories have emerged on why hearing loss can lead to a decline in brain function.
For example, with the loss of hearing, older adults must practice "effortful listening" to make out the words spoken by others. That requires part of the brain to focus on understanding words, possibly taking away some cognitive functioning that might otherwise engage in understanding the meaning of what has been said, according to research published in Aging Health.
Other possibilities include the fact that people with hearing loss often experience social isolation, which is known as a factor that can contribute to cognitive decline. That isolation is brought on because of the frustration people experience with hearing loss.
Other studies have found that grey matter shrinks in parts of the brain when people experience hearing loss. 
What Can You Do To Prevent Hearing Loss?
Since almost everyone experiences some type of hearing loss – the World Health Organization estimates it impacts 466 million people worldwide –  these studies may seem like nothing but bad news for older people. However, these same studies suggest that people can prevent hearing loss from contributing to cognitive decline.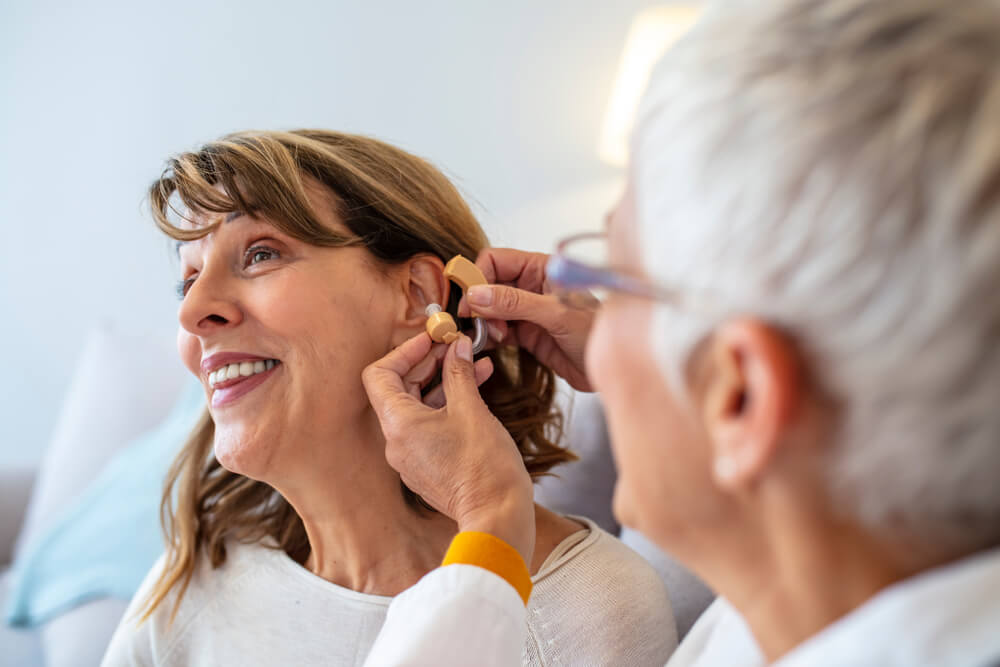 The best way to address the issue, according to Harvard Health, is to immediately address hearing problems when they start to happen. Those who put off getting hearing aids or seeing a doctor increase their risk of developing cognitive issues. 
It's also important to address hearing issues so they have no impact on your social life. Having a strong social circle, which can lead to the happiness and optimism that can slow cognitive decline, is one of the keys to maintaining good brain function.
So, while hearing aids may be a sign that you have become older, they also signify that you have decided to address the issue and maintain good hearing. It can not only help you function better in the world, but may also help you maintain better cognitive health far longer.