The effects of aging may seem inevitable, but studies show that yoga may be able to help us slow down the process and age gracefully.
A study published in the Journal of Occupational and Environmental Medicine states that yoga can increase coordination and improve balance, which helps to eliminate the most common cause of osteoporotic fractures; falling.
The 10-year study of 741 people measured bone mineral density before and after yoga exercises were completed, and found that it improved in the spine, hips, and femur. Up to 200 million people worldwide are affected by osteoporosis and osteopenia. The United States alone spends around $19 billion on these types of fractures.
According to the study, "yoga classes are a dramatically low-cost and less dangerous alternative to medications. The 'side effects' of yoga include better posture, improved balance, enhanced coordination, greater range of motion, higher strength, reduced levels of anxiety, and better gait." Subjects followed a 12-minute routine with 12 different poses designed to have a significant effect on the spine, hip, and femur, which are among the most commonly fractured parts of the body.
Better Brain Function
As yoga's popularity has increased in recent years, studies related to its health benefits have become more commonplace. Another, titled "Changes in Neural Connectivity and Memory Following a Yoga Intervention for Older Adults: A Pilot Study," established that a weekly routine of yoga and meditation may bolster brain activity and help delay cognitive decline. The study explored how performance on memory tests improved before and after a yoga intervention. Participants either participated in yoga or memory enhancement training for 12 weeks.
After the study, the yoga group showed a statistically significant improvement in memory. Compared to the people who participated in the memory enhancement training, the yoga group performed about the same.
Researchers determined that their conclusions should be confirmed in larger studies, but it seems that yoga, when done regularly, can be just as effective as memory enhancement training in helping people avoid the pitfalls of aging.
A separate study published in the journal Biological Psychology suggests that older adults who practice yoga at least three times per week manage stress and perform better on cognitive tests than peers who don't practice yoga.
This study also examined two groups, one assigned to an eight-week yoga program with an instructor, the other an equally long regiment of stretching and strengthening exercises with a personal trainer. At the end of the program, yoga students exhibited less signs of physiological stress and reported feeling less anxiety. Testing showed improved working memory and cognitive functioning in comparison to the control group.
"Yoga's integration of movement with breath awareness and focused attention facilitates neural communication between brain and body."

B Grace Bullock, PhD
According to an article written by psychologist and researcher B Grace Bullock, yoga's "integration of movement with breath awareness and focused attention facilitates neural communication between brain and body." This is important because, as she later goes onto say, this communication may be what is driving improved cognitive function, emotional regulation and working memory.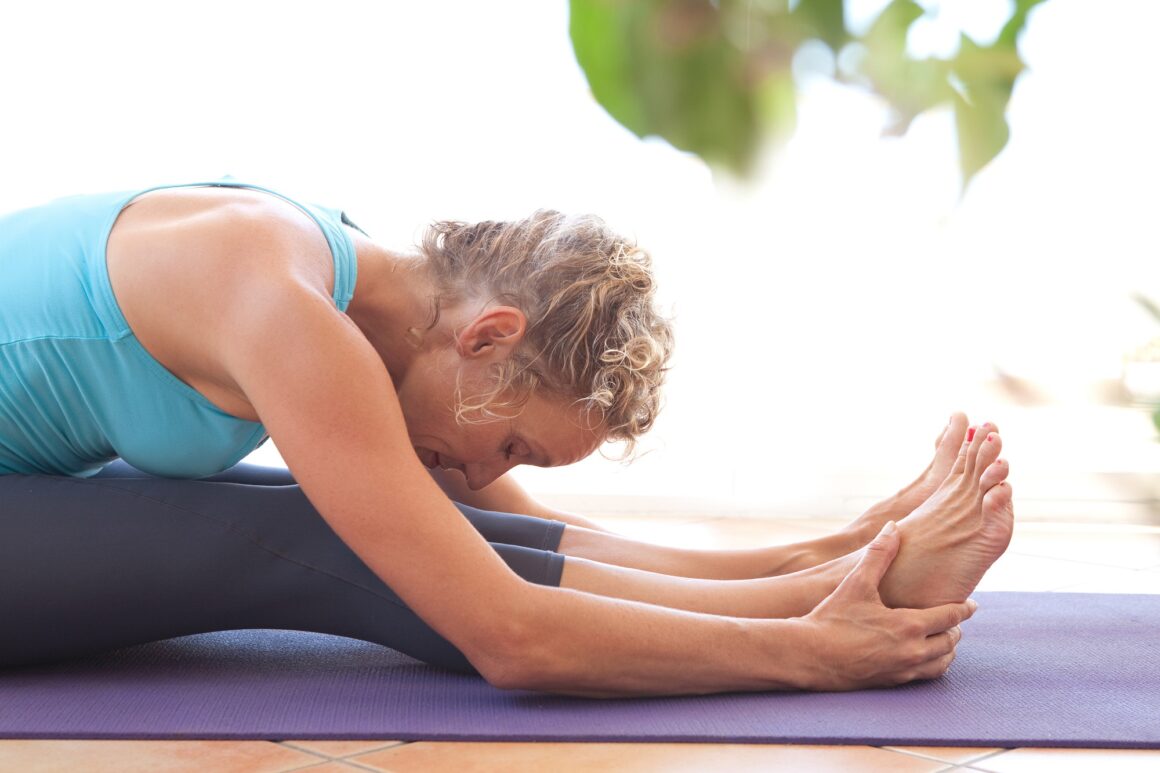 Impacts on Cellular Aging
A study published in the journal Oxidative Medicine and Cellular Longevity which looked at biomarkers related to oxidative stress and their impact on lifestyle diseases and aging, suggests that humans can reverse, or at the very least slow down, the aging process.
The study also suggests that yoga has positive effects on two key areas; stress and inflammation.
Biomarkers within our blood can indicate levels of what is called "inflammaging," a form of inflammation that develops in the elderly population and accelerates the process of biological aging.
One of these biomarkers is cortisol, sometimes referred to as the "stress hormone." Sustained periods of stress levels reveal themselves through consistently high cortisol levels, which has a knock-on effect for our health. High cortisol levels can be a biomarker for lifestyle diseases such as heart disease, stroke and type 2 diabetes. It also leads to tissue abnormalities such as neurodegeneration.
Another biomarker the study examined is known BDNF or brain developed neurotropic factor, a regulator of neuroplasticity, or put simply, the brain's ability to create new neural connections throughout its life. Those who suffer from chronic stress possess lower levels of BDNF and experience an increased risk of developing neurodegenerative disorders such as Alzheimer's. A separate study from the journal Frontiers in Human Neuroscience examined 38 people who participated in a three-month yoga and meditation retreat. The researchers noted a significant increase in BDNF levels as well as responsiveness to cortisol and improved inflammation levels.