Mild cognitive impairment (MCI) can be scary for those who experience it. But while it's something to be taken seriously, it's important to note that the condition is not as difficult to manage as Alzheimer's or dementia, and can even be treated with some techniques that are simpler than what you might imagine.
Last year, the American Academy of Neurology (AAN) updated their practice guidelines regarding MCI to recommend regular exercise as a form of treatment. The report noted that there has been no scientific evidence to suggest that treatment using prescription drugs is effective, but there is a positive correlation between exercise and improving cognitive measures.
A significant number of older adults who are diagnosed with MCI see the condition progress to dementia. The AAN guidelines note that while drugs and dietary practices by themselves have shown little to no promise, it cited studies that have shown the benefit of exercising twice weekly for six months can notably improve memory. This is particularly true of subjects who also followed the DASH (Dietary Approaches to Stop Hypertension) diet in conjunction with regular exercise.
It may seem counter intuitive to find that diet made little difference on its own, given that we know how big an impact diet can have on cognition and overall brain health. But in this instance, subjects following the DASH diet without pairing it with exercise did not experience the same benefit as those who did. The same can be said for subjects who exercised, but did not follow the diet. Cognitive scores for executive function were 9 points higher for those who did adhere to the entire treatment.
What type of Exercise?
Not all workouts are created equal in this instance. The studies emphasize the importance of aerobic exercise such as jogging, walking, swimming, water aerobics, tennis, riding a bicycle and dancing.
The workout does not have to be extreme in terms of intensity. It should be challenging enough to cause you to break a sweat, but does not need to reach the point that you find yourself out of breath and experiencing exhaustion.
The importance of these types of exercise increases with age as well. Around 6% of adults in their 60s experience MCI, according to AAN. That number jumps to 37% of adults age 85 and older.
A study from Frontiers in Psychology underlines this when it says "physical exercise determines positive biological and psychological effects that affect the brain and cognitive functioning and promote a condition of wellbeing." It goes on to note that exercise plays an important role in counteracting the cognitive effects of aging by increasing neuroplasticity.
The same study suggests that high intensity workouts have positive impacts on cognition as well, improving the speed at which the brain processes information.
What is the DASH Diet?
Developed to lower blood pressure without medication, DASH diet research was sponsored by the National Institutes of Health. It focuses on the reduction of sodium and eating foods rich in nutrients that help lower blood pressure, such as potassium, calcium and magnesium.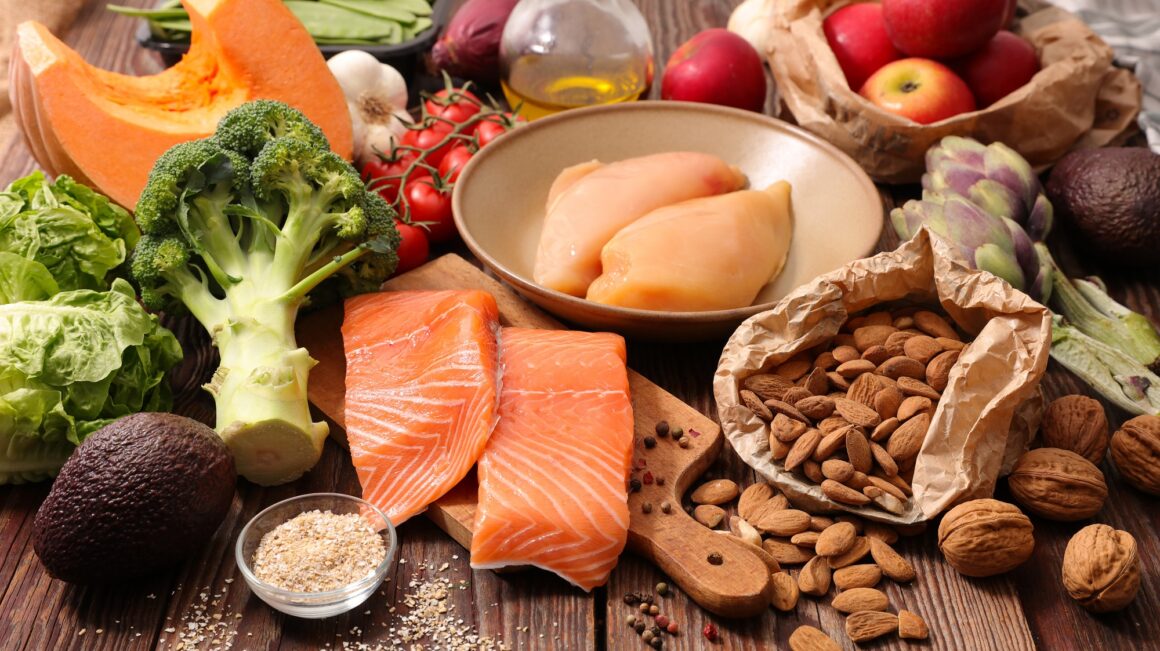 Because the diet emphasizes eating fruits and vegetables as well as moderate amounts of whole grains, fish, poultry and nuts, the DASH diet falls in line with nutritional plans aimed at preventing strokes as well as other conditions known to cause cognitive impairment such as heart disease and diabetes.