Along with eating a healthy diet, regular exercise offers us a way to better control our cognitive health through our own actions. While you might not be able to see the impact immediately, every small step you make with exercise adds up over time to promote better health.
Regular exercise allows you to increase your heart rate frequently. That, in turn, leads to increased blood flow that transports more oxygen and nutrients to your brain. That's a very good thing, because the brain uses these nutrients to maintain cell health and as building blocks for new neurons.
Studies have shown that in as little as six months, regular exercise of moderate intensity is associated with greater volume in the parts of that brain that control thinking and memory, according to Harvard Health. 
Maintaining a regular exercise regime also has been a recommendation by healthcare professionals during the coronavirus pandemic. But even during the best of times, only one in four Americans get the recommended amount of exercise per week. It's an area where many of us can make improvements and have a positive impact on our short-term and long-term health.
How Exercise Improves Brain Function
Regular exercise benefits your heart health, builds muscles and helps people maintain core strength, depending on the exercises they choose. But it also benefits the brain in many ways. They include the following.
Reducing Stress
Chronic stress can lead to issues with cognitive function, making combatting stress a priority for good cognitive health. Exercise releases endorphins and dopamine in your brain, giving you a good feeling. It also reduces tension in the body and helps the brain get rid of chemicals that cause anxiety and stress. All this makes it easier to maintain control of your emotions and get a better night's sleep, which helps reduce stress.
Stimulating Growth Factors
While exercise can help your brain in indirect ways, such as reducing stress and anxiety, it also provides cognitive help in a direct way. Harvard Health notes that benefits of exercise for the brain include a reduction in insulin resistance and inflammation, as well as stimulating release of growth factors. These are chemicals that affect the health of brain cells, the growth of new blood vessels, and the abundance and survival of new brain cells.
Better Memory and Less Depression
A now-famous study from Stockholm found that the "runner's high" those who jog feel comes from a drop in the levels of stress hormones, and is associated with growth in the hippocampus, which is an area of the brain used for memory and learning. The Stockholm study referred to physical exercise as "an efficient antidepressant." Exercise also is connected to the benefits of neurogenesis, or growth of new brain cells, which studies now show continues even as we age.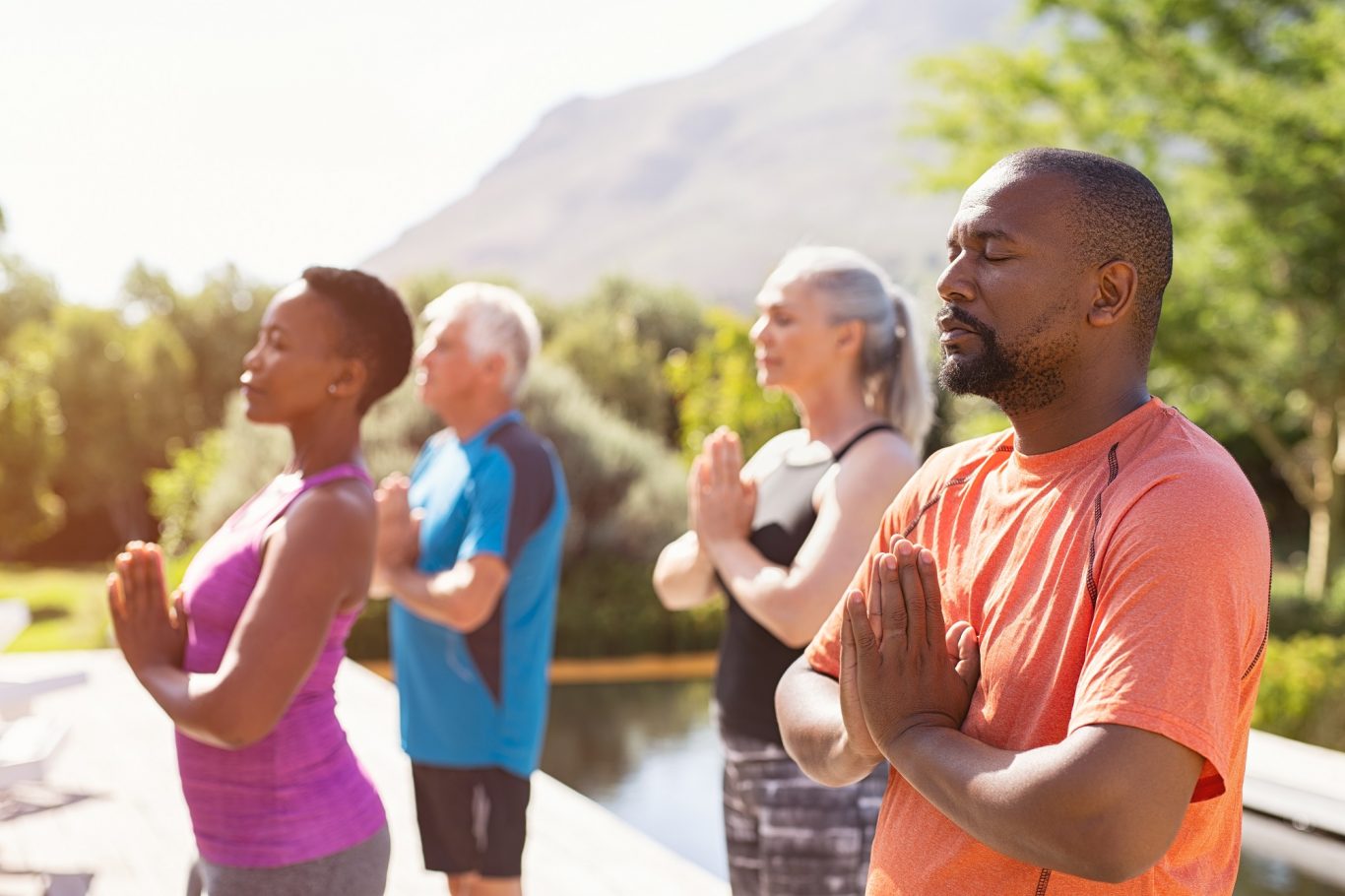 Ideas For Regular Exercise  
That all sounds great. But it also leads to a question: Just what constitutes "regular exercise"? Most experts would classify it as moderate exercise for about 30 minutes per day, or around 150 minutes a week. That means exercises that get your heart rate up and make you break out into a light sweat.
Studies have found that the more intense bursts of exercise can provide even more benefits, such as running instead of walking or doing more strenuous workouts. But that doesn't take away from the fact that simply walking every day for 30 minutes can improve both your physical and mental health.
In addition to walking or running, you can also try:
Biking
Swimming
Sports, such as tennis
Climbing stairs
Yoga
Dancing
If you can't manage 150 minutes a week, just do what you can and slowly increase your time spent exercising. Any type of exercise, even strenuous household chores, can get your blood pumping and more oxygen and nutrients to your brain. That's something worth making time for every week.