Increasing life expectancy has long been the focus of healthcare. Over the past century, that focus has led to technological and pharmaceutical leaps in the United States, which has seen a gradual increase of the average life expectancy from about 55 in 1920 to almost 80 in 2020.
But what if there was a way to extend people's healthspan in addition to lifespan? What if part of the increased healthspan included retaining, and even improving, cognitive function as we age? What if we stayed as sharp in the autumn of life as we were in the spring?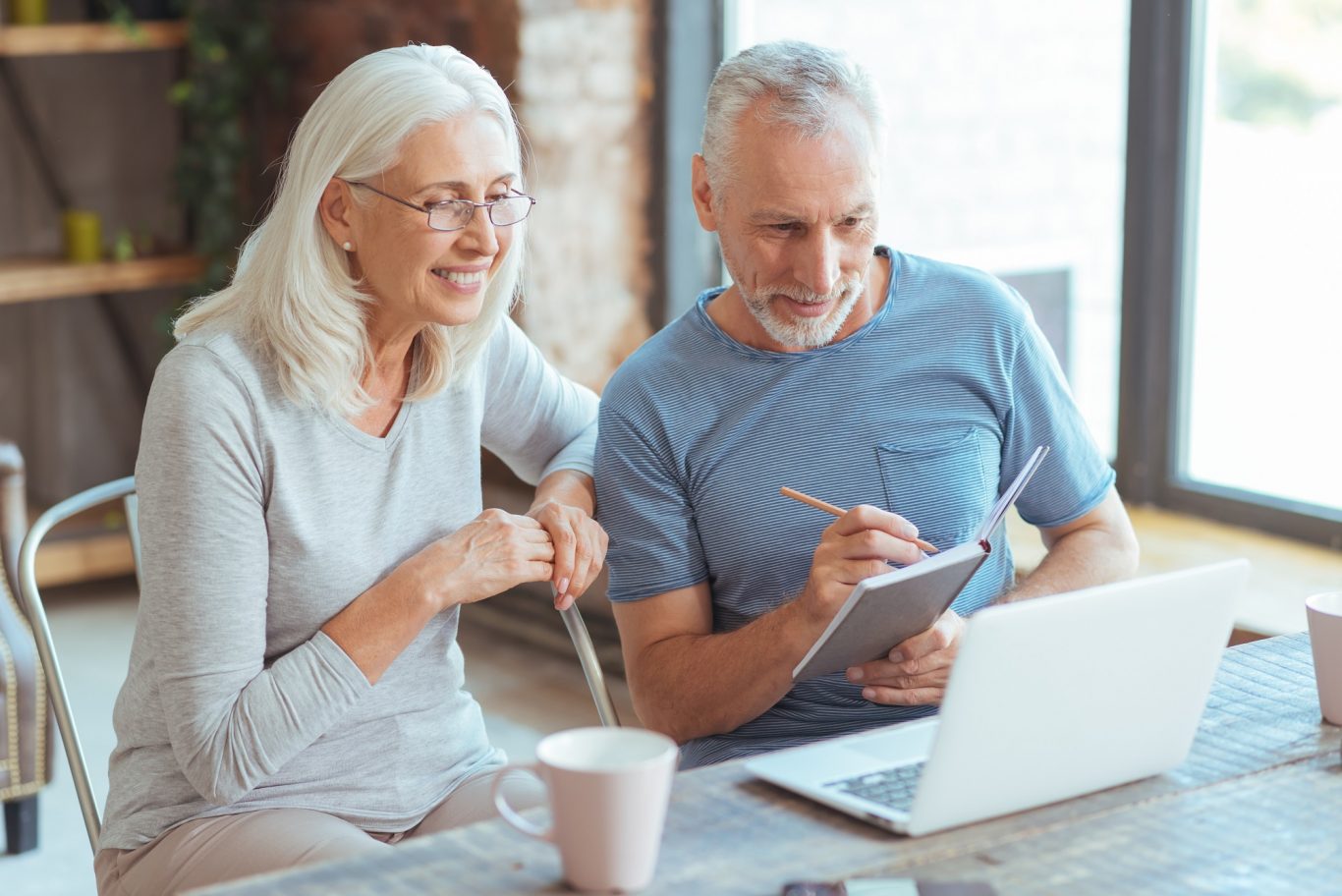 It's well-known that lifestyle changes such as eating brain-friendly food, exercising regularly and keeping the brain active can improve cognitive function as we age. However, no drugs or other treatments have emerged that effectively combat age-related cognitive decline in a significant way.
But that has now changed. A just-released study from researchers in Israel shows that the key to enhancing cognitive function in the aging brain involves the use of Hyperbaric Oxygen Therapy (HBOT).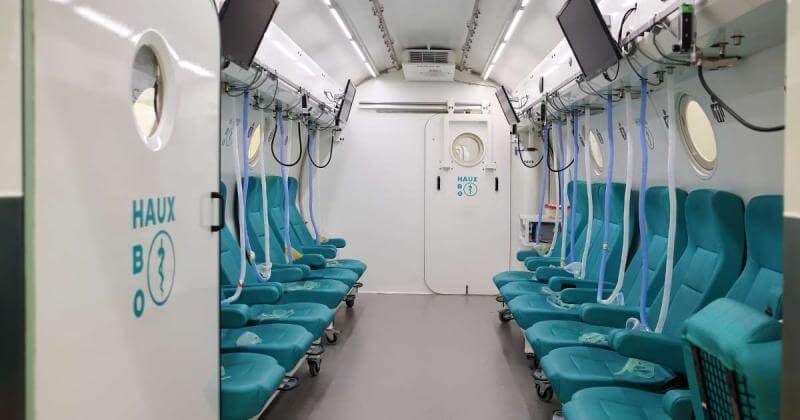 Using HBOT To Improve Brain Function
Dr. Shai Efrati, Dr. Amir Hadanny and a team at The Sagol Center for Hyperbaric Medicine and Research at Shamir Medical Center designed the new study, published in the peer-reviewed journal Aging, around an HBOT protocol created at the Shamir Medical Center. They worked on the study in collaboration with the Sackler School of Medicine and Sagol School of Neuroscience at Tel Aviv University.
The study is the first randomized, controlled clinical trial investigating the impact of HBOT on cognitive functions in healthy aging adults. Researchers found the therapy especially improved attention, information processing speed and executive function, which involves the ability to shift between activities. It also improved global cognitive function, which involves general awareness and acuity. "The study indicates that HBOT can induce cognitive enhancement in healthy aging populations," the researchers wrote.
A treatment based on the same HBOT protocol used in the study is now available at the new Aviv Clinics at the Center for Advanced Healthcare at The Villages, Florida.
Can Age-Related Cognitive Decline Be Slowed Or Reversed?
In a statement about the study, Dr. Efrati noted that age-related cognitive and functional decline are significant concerns in the Western world.
"Major research efforts around the world are focused on improving the cognitive performance of the so-called 'normal' aging population," Dr. Efrati said. "In our study, for the first time in humans, we have found an effective and safe medical intervention that can address this unwanted consequence of our age-related deterioration."
Dr. Hadanny said researchers over the years have developed an understanding of how HBOT can restore brain function. "In the past, we have demonstrated HBOT's potential to improve/treat brain injuries such as stroke, traumatic brain injury and anoxic brain injury (due to sustained lack of oxygen supply) by increasing brain blood flow and metabolism," Dr. Hadanny said.
"This landmark research could have a far-reaching impact on the way we view the aging process and the ability to treat its symptoms."
How Does Hyperbaric Oxygen Therapy Work?
While only 2% of body mass, the brain uses more than 20% of the oxygen people take in. People typically experience a reduction in cognitive and physical performance as they age, partly because aging bodies process oxygen less efficiently.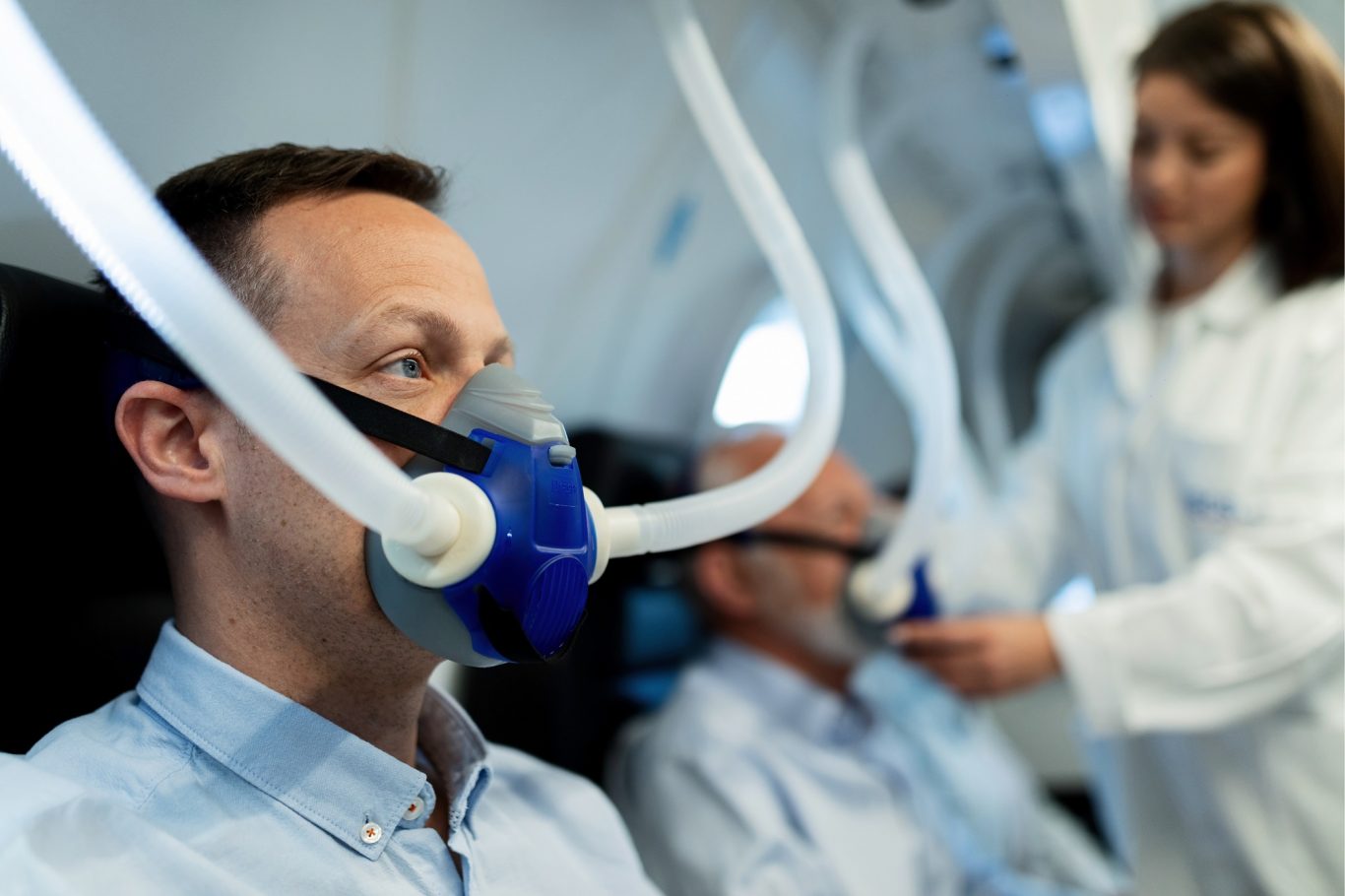 HBOT addresses that issue. Clients sit in a pressurized suite where they inhale 100% oxygen, increasing oxygen in body tissue by 10 to 15 times more than normal. In addition to increasing oxygen levels, the process also fluctuates oxygen levels in the body to enhance the process of rejuvenation. The additional oxygen leads to the release of growth factors and stem cells that promote healing.
The Study's Finding on Oxygen
and Brain Function
The study involved 63 healthy, active adults who underwent HBOT two hours a day, five days a week, for three months. Researchers measured change in cognitive function by using a standardized comprehensive battery of computerized cognitive assessments. They also measured cerebral blood flow using a magnetic resonance imaging technique for brain perfusion (the passage of blood through organs and tissue).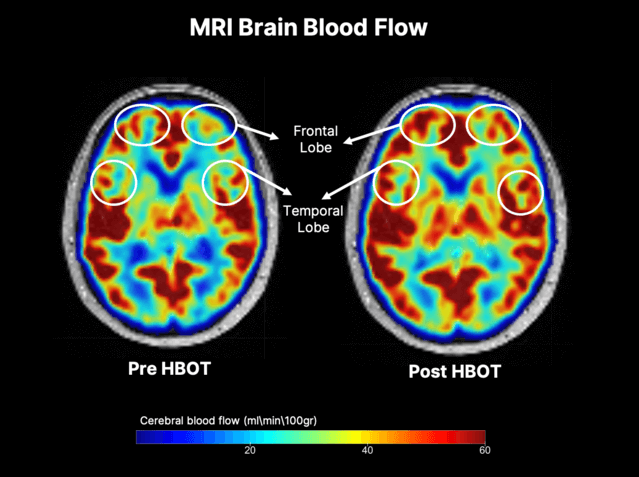 At the end of the study, study participants showed improved attention, cognitive processing speeds and executive function (switching from one task to another). Researchers found a correlation between these findings and improved blood flow to regions of the brain.
The findings add to a growing body of evidence that HBOT has regenerative effects on the brain. The combination of pure oxygen and higher pressure leads to increases in tissue oxygenation while also targeting oxygen and pressure-sensitive genes. The result is restored and enhanced tissue metabolism.
While past studies have shown the positive impacts of HBOT in treating those who have suffered a stroke, traumatic brain injury and anoxic brain injury, this research is the first to demonstrate the benefits on healthy patients.
Can HBOT Reverse Age-Related Cognitive Decline?
At the end of the study, participants showed improvements in attention and cognitive processing speeds, possibly because of increased blood flow to the brain. HBOT improved cerebral blood flow and regenerated brain cells and blood vessels, even in adults with no injury to the brain.
The cognitive improvements resulted from brain tissue regeneration as a result of the HBOT treatments. These improvements have lasted in the six months since the study's conclusion.
Dr. Efrati suggested that the treatment might even turn back the clock, according to Psychology Today. He said that until now, there has not been an effective medical intervention that can reverse expected age-related cognitive decline.
"Most drugs and interventions are at best slowing the expected decline," he said. "For the first time in humans we have a way to regenerate the aging brain — as can be seen by brain MRI — and enable us to gain back the cognitive function of our younger selves."