Among the supplements' seniors need to take to maintain their health, B vitamins are an essential as many seniors suffer from a deficiency these essential nutrients.
One of the B vitamins available in supplement form is folate, which is a generic term for both folate present in food and folic acid, the form that comes in supplements. Folate is essential in healthy nerve function, the production of red and white blood cells in bone marrow, converting carbohydrates into energy, and producing DNA and RNA.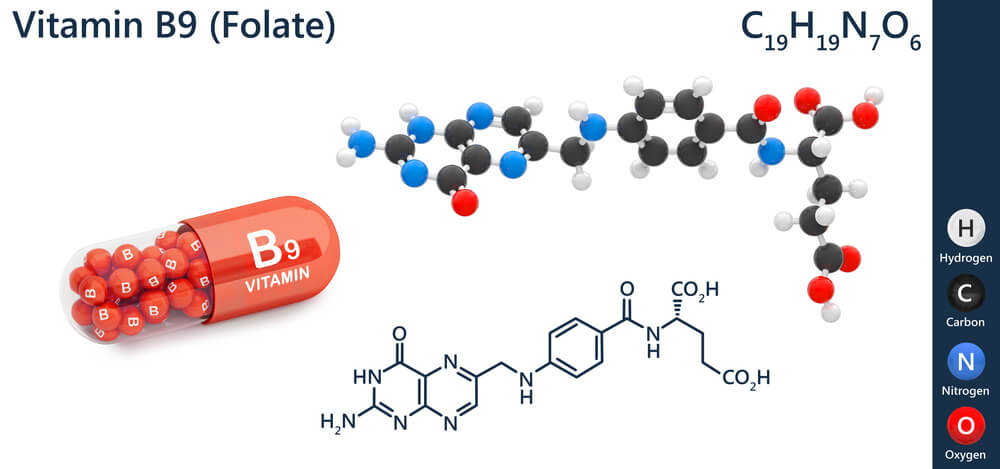 But beyond that, folate has been shown to have specific benefits for the elderly as they age. Studies show that many older adults experience a deficiency when it comes to folate. An Irish study published in the British Journal of Nutrition, for example, found that one in eight adults in the country experience a folate deficiency.
In the United States, however, folate seems to be a more common part of the diet. According to data from the 2013–2014 National Health and Nutrition Examination Survey (NHANES), most people in the United States consume adequate amounts of folate, with only certain populations proving an exception.
Good for Brain Health
A Dutch study published in The Lancet used the synthetic form of folate, folic acid, to study the effects of it on more than 800 adults over the age of 50. The study broke participants into two groups, with those who took folic acid taking 800 grams per day and others taking a placebo. Those who took the folic acid saw improvements in just about every aspect of cognitive function, from memory to information processing and verbal fluency.
Other published research has suggested that folic acid supplements can lead to reductions in age-related impairments such as hearing loss and Alzheimer's.
Foods with Folate
Some foods can help you reach your desired amount of folate. The water-soluble B vitamin is found in yeast extract used to make breads as well as green leafy vegetables, dried beans and peas, some organ meats such as liver, fortified cereals, certain fruits such as citrus, papaya and bananas, vegetables such as broccoli, brussel sprouts, beets and asparagus, and seeds.
The recommended amount of folate for adults is 400 micrograms per day, but that can vary based on your health. When it comes to folate in food, however, there is really no limit, but the Institute of Medicine caps folate from supplements and fortified foods at 1,000 micrograms per day.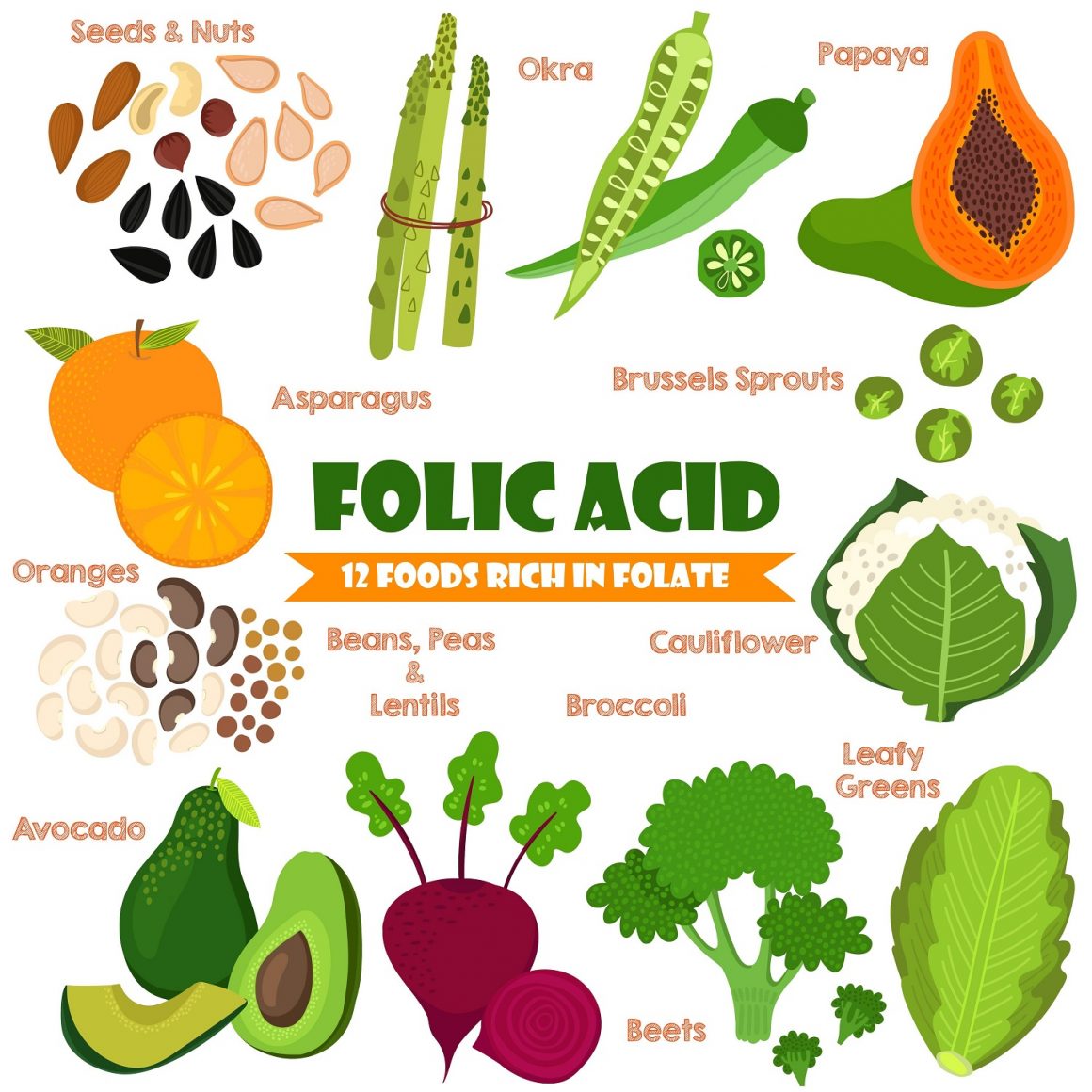 Excessive Folate
According to the NHANES study, "adults aged 51 to 70 years are more likely than members of other age groups to take supplements containing folic acid."
This isn't necessarily a bad thing, but it does put that population at risk of exceeding the 1,000-microgram cap on folate, which can have significant health consequences, including an increase in cognitive decline in some cases. This can mask a B-12 deficiency, the neurological consequences of which may not be clear until it's too late.
How Folate Can Help the Elderly Maintain Cognitive HealthIf you're thinking of adding folate to your supplement list, consult your doctor first and verify you have a need for it. If your levels of folate are normal, supplementation may not have the desired effect.