The potential benefits and detriments to health involved in cannabis use have been a controversial topic, with research that may be construed as conflicting offering up different views of marijuana use across a range of populations.
On the one hand, you have research that suggests that prolonged marijuana use is similar to a mental health condition or heavy alcohol use in how it ages your brain. On the other hand, there is an argument that in older adults, marijuana may actually help the brain perform better.
The Controversy
The important thing here is to remember the marijuana user's age as tetrahydrocannabinol (THC) has different effects on the brain from person to person.
A notable study that relied heavily SPECT imaging technology analyzed 62,454 SPECT scans from over 30,000 people whose age ranged from less than one year to 105. The images were used to determine aging trajectories in the brain, with the idea being that at a given age, your brain should look and function in a way specific to your age group.
Substance abuse and mental disorders can cause the brain to age a faster rate, resulting in diminished cognitive function, memory decline and increased risk of dementia.
The SPECT images helped researchers look at blood flow in the brain and compare what they saw to the actual chronological age of the brain. Through this, they argued they could establish a "brain estimated age."
On the surface, this makes sense since blood flow in the brain changes with age. Because of this, the researchers argued that it is a predictable biomarker of age.
Of these conditions considered, schizophrenia had the biggest aging effect on the brain with an average of four years of premature aging. Cannabis abuse was next on the list at 2.8 years, followed by bipolar disorder (1.6 years), ADHD (1.4 years), and alcohol abuse (0.6 years).
The problem is that this clashes with other research, particularly one study which shows that marijuana may have positive effects on oxidative stress and neuroinflammation related to conditions such as Alzheimer's disease and dementia.
Data from animal studies shows that components in cannabis may actually be neuroprotective and could lead to new methods of addressing the aging process in the brain.
Additionally, the way the SPECT images were used is controversial, as a large percentage of psychiatrists do not approve of its use to identify or diagnose mental disorders.
The Facts
While marijuana has been shown to have some valid medicinal uses, its impact on the brains of younger subjects has been well documented. In particular, one study showed that frequent marijuana users had lower IQs and lower levels of grey matter (which contains the brain's neuronal cell bodies) in the orbitofrontal cortex, an area of the brain heavily involved in decision making and cognitive process.
While more study is needed, it appears cannabis does have negative impacts on the brains of younger people. However, there is research to suggest that in older adults, it may do quite the opposite.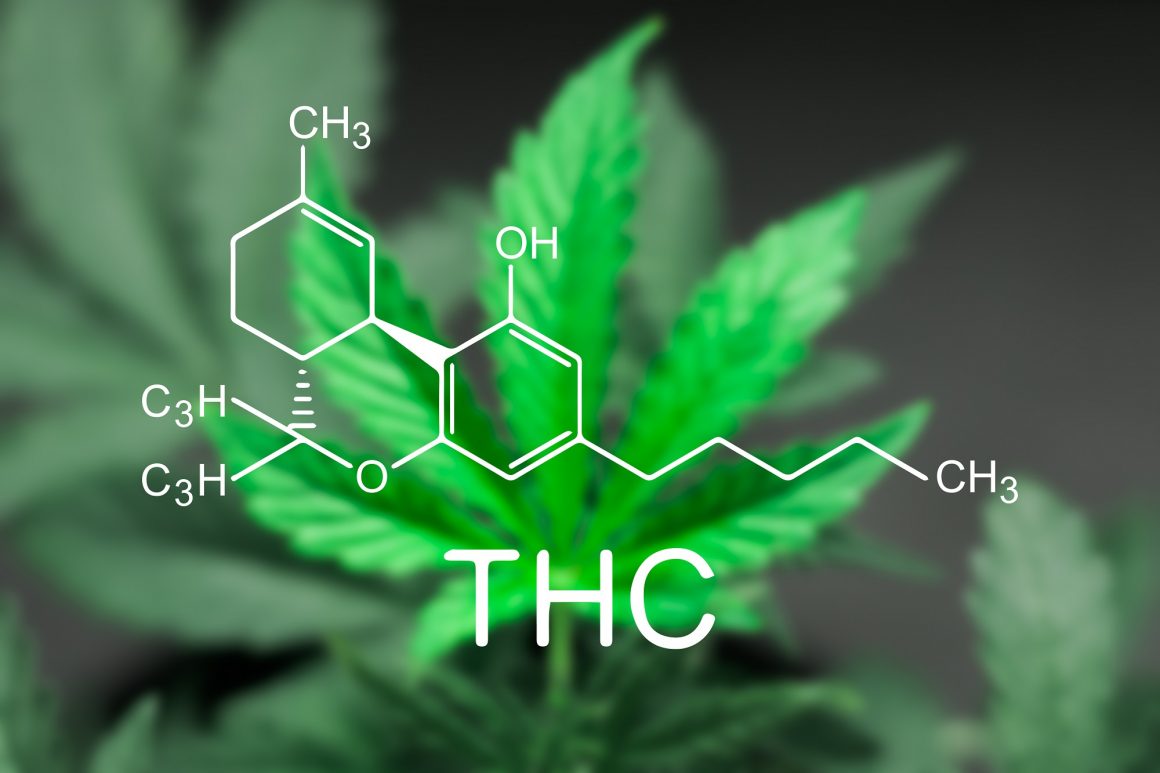 A study from the University of Bonn in Germany administered THC on elderly mice and found that it actually improved cognitive performance. Giving low doses of THC to young, mature and aged mice, the researchers observed the behavior of each group against mice that didn't receive it, noting that young mice which received THC performed more poorly on behavioral tests of memory and learning as expected.
Without THC, mature and aged mice performed poorly on the tests. But once the elderly animals were given THC, their performances improved to such an extent that they more closely resembled the young untreated mice.
Examining the brains of older mice that received the THC in search of an explanation, researchers noted that neurons in the hippocampus had sprouted more synaptic connections, a vital component in communication between neurons. Additionally, gene expression this area of the brain was drastically different from untreated elderly mice.
The findings are intriguing to researchers as they seem to suggest the possibility that cannabinoids such as THC might have antiaging impacts for the brain. The compounds have a similar effect to the brain's endogenous cannabinoids, which activate receptors in the brain which modulate neural activity. But why does this make elderly brains act as if they were younger?
The answer may lie in the development of the brain's endocannabinoid system, which grows gradually during childhood and then experiences a boom during adolescence in the activity of its enzymes and receptors. But as we age the system experiences a state of steady decline. Therefore, introducing cannabinoids later in life may actually put our brains in a similar state to when we were younger.
In the end, more research on all of these aspects of human THC use need to be studied further. As science uncovers more knowledge about the topic, there will likely be new realizations in terms of side effects and consequences of prolonged marijuana use. So perhaps the best approach to marijuana for those who wish to use it is still the old adage: "all things in moderation."