Falls at any age are bad, but falls when you are over the age of 65 can have significant impact on physical and cognitive health. About one in four seniors experience a fall every year in the United States. It is the leading cause of both fatal and non-fatal accidents in the nation.
Falls are especially prevalent for those experiencing early onset dementia or age-related cognitive decline. It can impact them in two major ways. The first being through injury. This could be a hip fracture and breaking a bone in the lower extremity or possibly an injury from hitting the head. Regardless of the injury, this impact significantly effects the persons stability, mobility, and confidence when walking.
The second can take effect either with or without an injury occurring.  Even for those who do not experience injuries, taking a fall can lead to depression, anxiety and fearfulness about getting out and doing things. That lack of activity and socialization can worsen cognitive decline. Learning tips to avoid falls is an important way for older adults to maintain good health and remain independent for as long as possible.
Why Falls Become More Likely As We Age
According to the National Council of Aging, falls happen for many different reasons. But in most cases, falls happen because of issues in the following categories.
Balance and gait. As we age, we lose coordination, flexibility and balance. This is sometimes the result of inactivity.
Vision. Less light reaches the retina as we age, which makes seeing tripping hazards and obstacles harder to see.
Medications. Some medications may cause dizziness or dehydration, leading to more falls.
Environment. Many people do not make the changes in their homes that can reduce the risk of falls.
Chronic conditions. Conditions such as arthritis, diabetes and stroke can increase the chance of falls.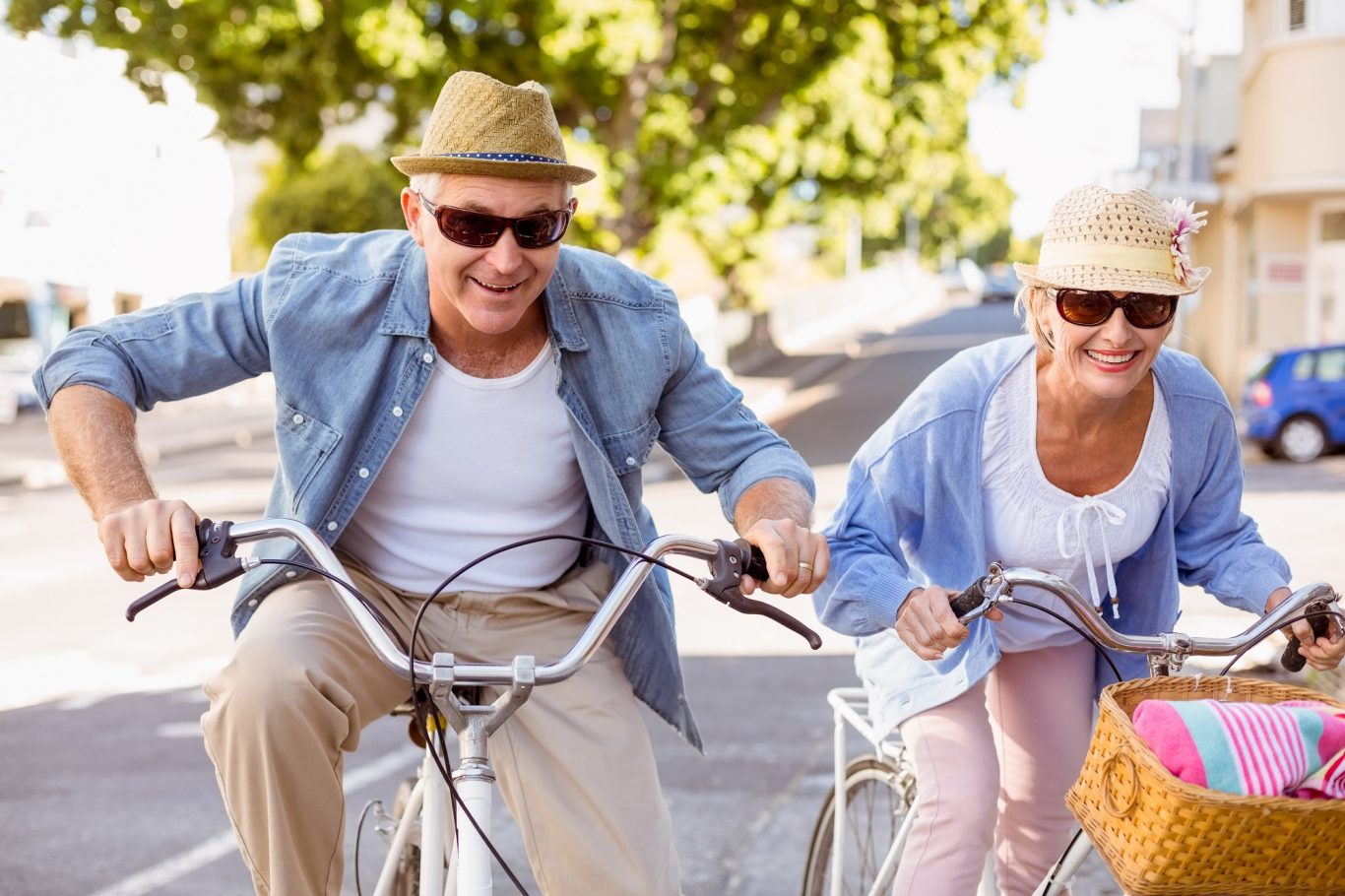 Reducing the Risk of Falls
No anti-fall plan is 100% effective. But you can reduce the risk of falls by taking the following steps, recommended by experts at the National Council of Aging and the Mayo Clinic.
Seek Support
If you are experiencing any of the issues listed above, a good first step is to seek support and guidance from a physician. Tell them about what medications you take, any symptoms you are experiencing and the details of any falls (or near falls) you have experienced. Your doctor may decide to switch your medication to see if it lessens the severity of symptoms.
Stay Active
Keeping physically active raises your energy levels, helps you maintain flexibility and keeps muscles stronger, all of which lower the risk of a fall. Walking or hiking also can help. You may consider going to see a physical therapist if you have conditions that make it difficult to exercise on your own.
Change Your Environment
This can prove especially difficult for people who have lived in one place for many years. But changing things around can reduce the risk of falls. Also, decluttering your house can relieve stress and improve cognitive health. This includes removing boxes, end tables, chairs and electrical cords from high-traffic areas. If a rug or loose floorboard presents a tripping hazard, remove it immediately. Store frequently used dishes and clothing within easy reach. And use non-slip mats in your bathtub or shower.
Improve Lighting
The brighter your home, the greater the reduced risk of falls. Make sure high-traffic areas are well-lit to avoid issues with sight that occur as we age. Also, make sure you can easily reach light switches and that pathway to them is free of obstacles.
Use Devices That Assist You
Don't hesitate to get devices that can help you move around. They are not signs of weakness, but rather signs that you are taking care of yourself. They include using a cane or a walker if needed. Other assistive devices to consider include grab bars in the shower, a raised toilet seat, or a seat in the shower or tub.
Taking these steps can reduce the chance of falls, keeping you independent far longer in life. That's a worthwhile goal. The longer you remain healthy and can live on your own, the higher quality of lifespan you will enjoy.